England off-spinner Amar Virdi may be lacking in experience, but he is hopeful that he will be able to make it to the squad for the three-match Test series against the West Indies starting 8th July. The 21-year-old, with just 23 matches experience in the first class, will have to beat the more experienced spinners like Jack Leach, Dom Bess, Matt Parkinson and Moeen Ali to make it to the Test team. He has been part of several England Lions squads and received good reviews by his performance from his coaches at Surrey.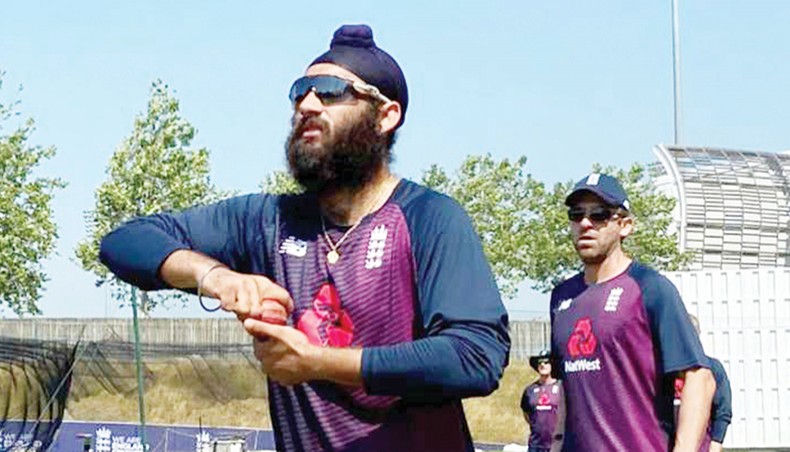 If Virdi is able to find a place in the team, he will become the third player from the Sikh community after Monty Panesar and Ravi Bopara to make it to the England national team. Virdi said that he is trying his best to make it to the England squad for the first test.

"Obviously I'm here so I want to be playing Test cricket whenever that comes, so I'm going to keep on trying my hardest to make sure that I'm playing. I don't really try to impress as such – I want to do my own thing and be who I am. That's what I want to show people and show people what I'm capable of doing, rather than doing other things or try to forcefully show my skills," the Surrey spinner said.
Virdi said he is focussed on working hard to get into the squad for the opening Test.
"I definitely do want to be playing in the first Test match, or at least be in the squad. If I didn't want to do that I probably shouldn't be here.
Cricketers who get their roots from Asia have been dominant when it comes to playing for England as a spinner. Only time will tell if Virdi joins the elite list of spinners like- Monty Panesar, Adil Rashid and Moeen Ali, who all have their roots from Asia.