Controversies erupt after KL Rahul and Hardik Pandya spoke about women in a disrespectful manner at chat show "Koffee with Karan" hosted by famous Bollywood producer/director Karan Johar. The show was aired during India's tour of Australia in January 2019 and the shooting of the episode was done before Indian team left for Australia in November last year.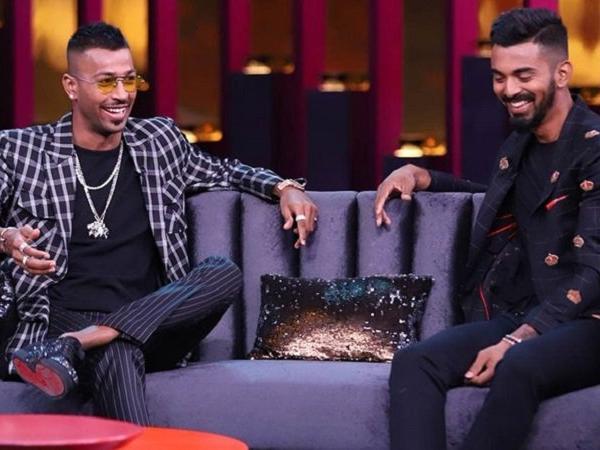 Hardik Pandya made comments over loosing virginity and KL Rahul talked about "condom" which was not entertained by the people and the BCCI as well. Both the players were called back to India before the Australia ODI series in January and faced a provisional suspension.
Another Indian cricketer interested to appear on Koffee with Karan
The famous chat show only features some top Bollywood stars but this was the first time when cricketers were part of the show. Following the trend, India's test specialist Ravichandran Ashwin is now interested to appear on the show.
The Tamil Nadu all-rounder recently contested a #AskAsh session on Instagram where he replied to questions from his fans. A fan asked Ashwin, if he would like to go to Kofee with Karan, to which he replied "sure".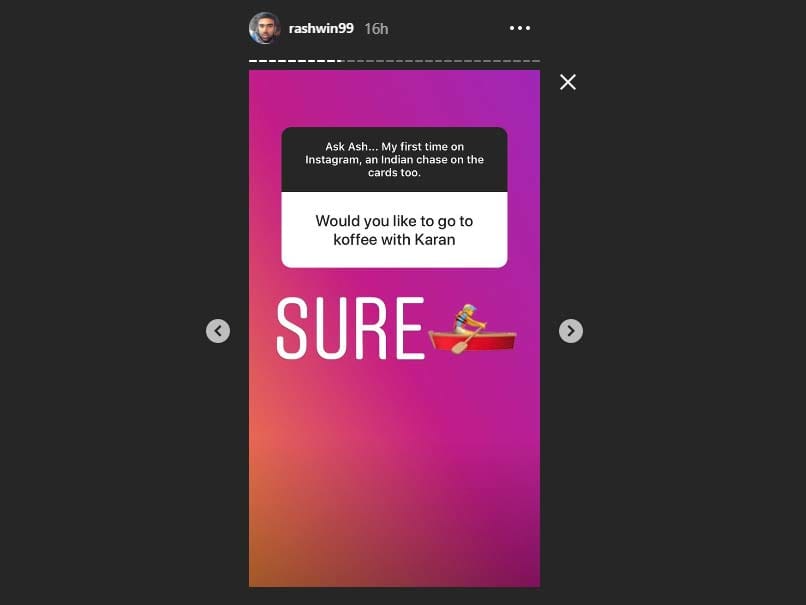 On professional front, Ashwin will next lead Kings XI Punjab in the upcoming Indian Premier League(IPL) season and will hope that his impressive performance will give him an unexpected berth to England to participate in the 2019 World cup for the national team.