Ashish Nehra may have retired from cricket, but the lancy pacer is still involved with the game he loves by being the bowling coach of star-studded Royal Challengers Bangalore in the ongoing IPL. Nehra Ji, as he is called by his fellow cricketers, is mainly known for his quick left arm bowling and fierce aggression on the field, but in reality he is a very quiet personality off the field with a beautiful wife and a successful love story. Let's find out more about Ashish Nehra wife- Rushma Nehra and her rarely known love story with the Indian cricketer.
You may like| Top 10 glamorous and beautiful Indian cricketers wife
Nehra was at the England tour in 2002, when he fell in "love at first sight" with a girl who came to see the match at the iconic Oval stadium. She was none other than Rushma Nehra. From there, they got to know-each other and started meeting every day, which blossomed the love between the lovely couple.
1/4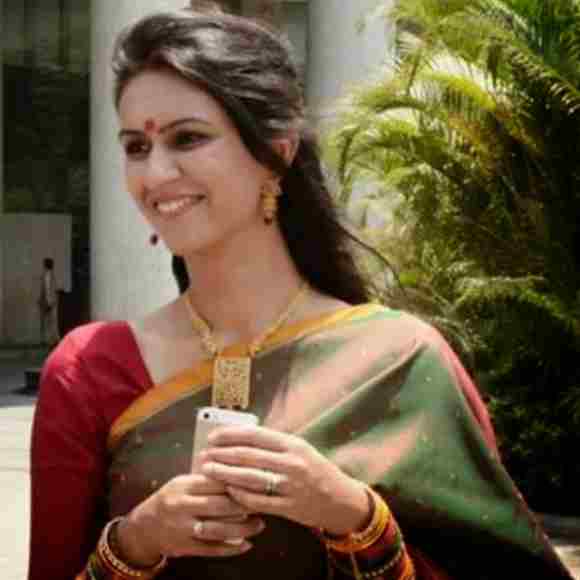 In 2005, when Nehra suffered a career ending foot injury, it was Rushma who stood by his side and talked to him for hours and kept supporting him throughout these tough times. At this time, Nehra and Rushma were in long-distance relationship.
Days and nights passed by and with each passing moment their love only grew. Seven years passed just like that when Nehra finally decided to marry his better half. He decided on the marriage decision when he was hanging out with his friends on 23rd March 2009, and incidentally thought that he should get married.
Nehra gave Rushma a marriage proposal and she thought that the cricketer is playing a prank with her but he again repeated the same question the very next day. Rushma realized the seriousness of his proposal and finally said a magical "YES". After this, she and her mother reached Delhi on 26th March 2009.
2/4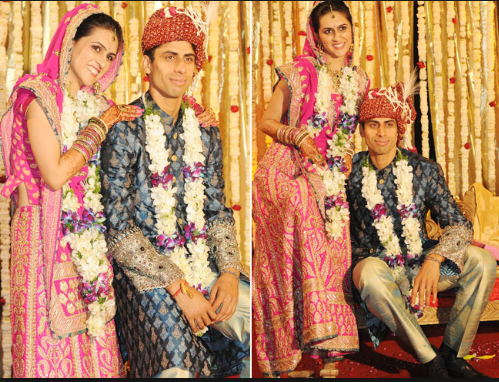 Nehra finally married Rushma Nehra on 2nd April 2009, same date when India won the Cricket world cup two years later in 2011.
His decision to tie the knot just 10 days later surprised everyone initially but it was planed very well and the marriage was celebrated in grand style.
In case you dont know these facts about Ashish Nehra wife- Rushma Nehra
Rushma is away from the social media just like her husband.
3/4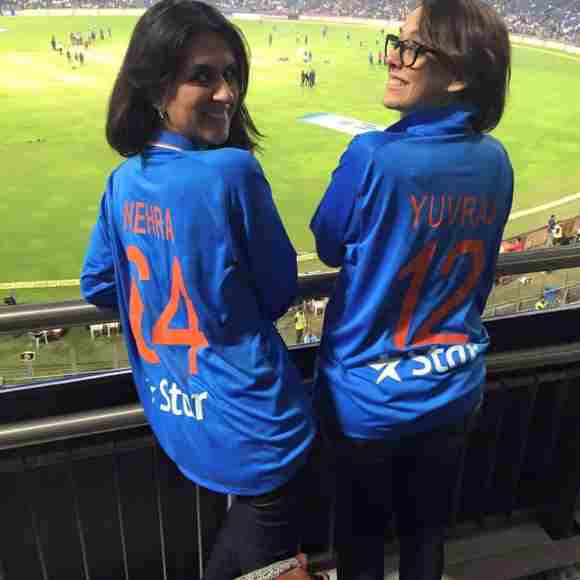 Unlike other cricketers wife, Rushma understand cricket very well.

ashish nehra wife
Its been 9 years since the couple got married and they are now blessed with two childrens- Arush Nehra and Ariana Nehra.
4/4