Indian cricket team's star fast bowler Jasprit Bumrah was awarded the prestigious Polly Umrigar Award at the annual awards of the Board of Control for Cricket in India(BCCI).
Bumrah was awarded this honor for his outstanding performance in international cricket in 2018-19 season. The performance for the award was taken into consideration from October 1, 2018 to September 30, 2019. Cheteshwar Pujara was awarded with Dilip Sardesai Award for scoring the most runs in test cricket. Bumrah took 34 wickets in six matches with three five-wicket hauls and was the highest wicket taker for India in the given period. He was also given a check of 15 lakhs along with the trophy.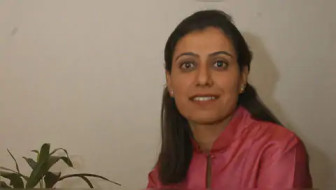 Poonam Yadav, who was recently awarded with Arjuna Award, was given the highest award of the women's category. In addition, 15-year-old Haryana's Shafali Verma was honored for her brilliant debut. She recently played a match changing innings in the women's challenger trophy for India C, to beat an up-roaring India B.
Former India captain Kris Srikkanth and Anjum Chopra were awarded the Colonel CK Naidu Lifetime Achievement Award. Anjum is also the first Indian woman player to feature in 100 ODIs. In her 17-year career, Anjum has represented India in 4 World Cups.
Jasprit Bumrah: Pauli Umrigar award
Poonam Yadav: Best female cricketer
Shafali Verma: Jagmohan Dalmia Award
Cheteshwar Pujara: Dilip Sardesai Award
Kris Srikkanth: Colonel CK Naidu Lifetime Achievement Award
Anjum Chopra: Colonel CK Naidu Lifetime Achievement Award