Cricketers turn out to be a great fitness freaks and an inspiration for many to remain fit. They spend hours in the gym to train themselves and prefer boiled food to stay in shape. However, cricketers are also humans, they also have their pick when it comes to food like us.
Here are some cricketers and their favourite food or dish-
13- Shahid Afridi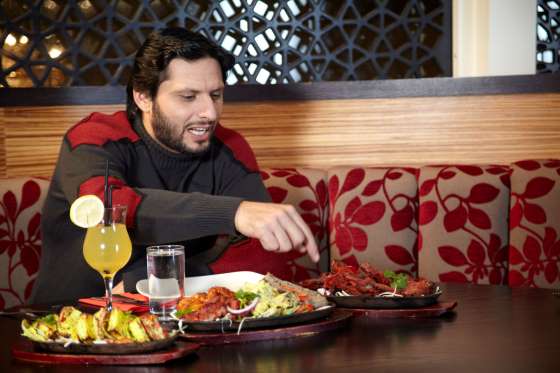 The former Pakistani International is a big fan of chicken biryani. He also loves to eat kheer which is a pudding, originating from the Indian subcontinent, made by boiling milk and sugar with one of the following: rice, broken wheat, tapioca, vermicelli, or sweet corn.
12- Yuvraj Singh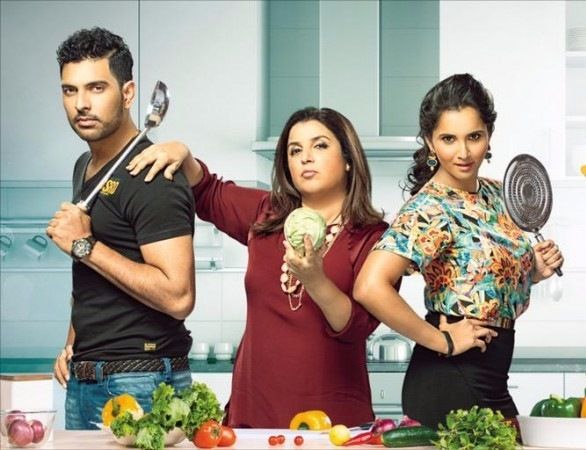 The former Indian International loves everything about continental food and hates Chinese food. When it comes to Indian dish, he loves to eat kadhi(curry) rice and matar paneer.
11- Chris Gayle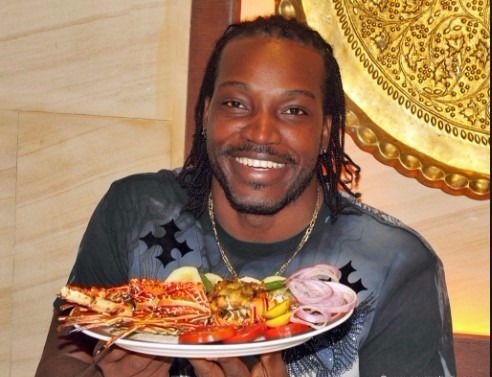 The Universe boss is a fond of Ackee and Saltfish. Thanks to Indian Premier League which has made him a fan of butter chicken.
10- Irfan Pathan

This former Indian International can't get the better of dum biryani.
9- Gautam Gambhir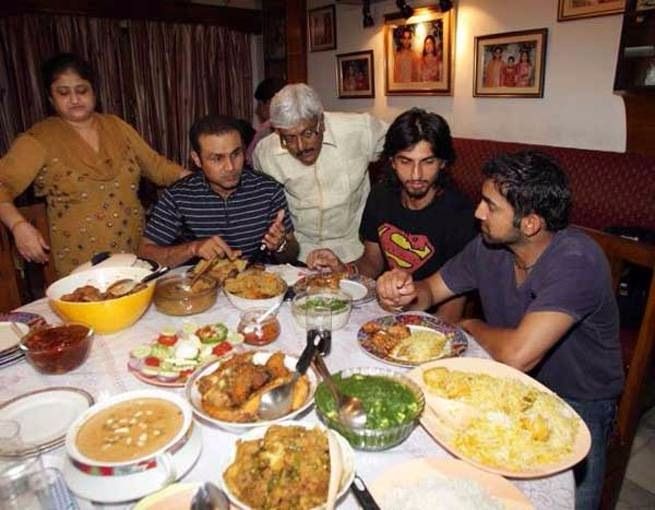 The former India opener and unsung hero of 2011 world cup revealed that his favourite food is rajma chawal.
8- Virender Sehwag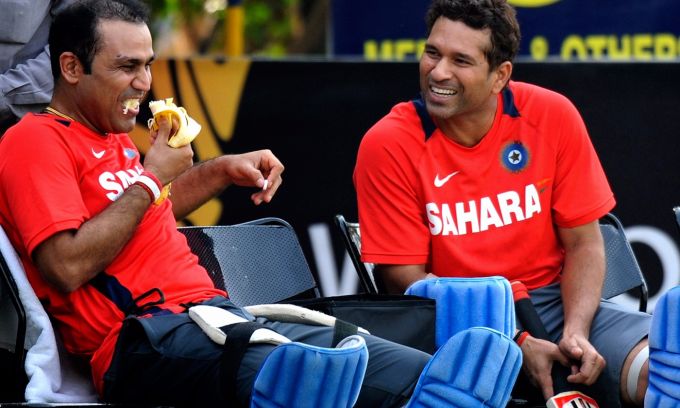 The former Indian opener revealed that he loves to eat biryani with friends and teammates, after India won the 2011 world cup.
7- AB de Villiers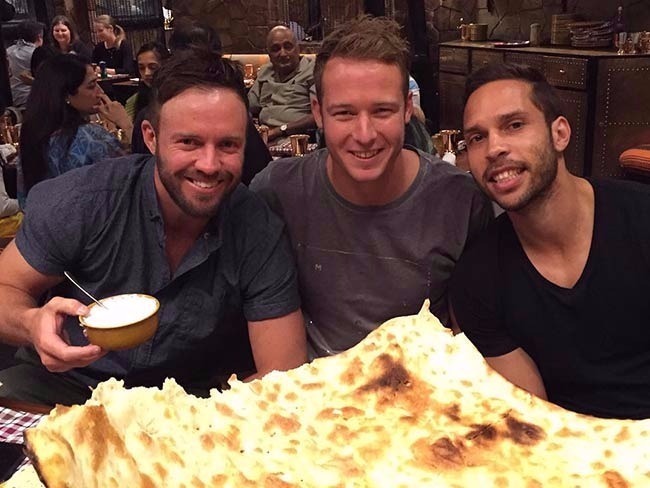 Mr. 360 is a big fan of pasta and seafood. He also loves Indian food, during his time in Indian Premier League.
6- Sachin Tendulkar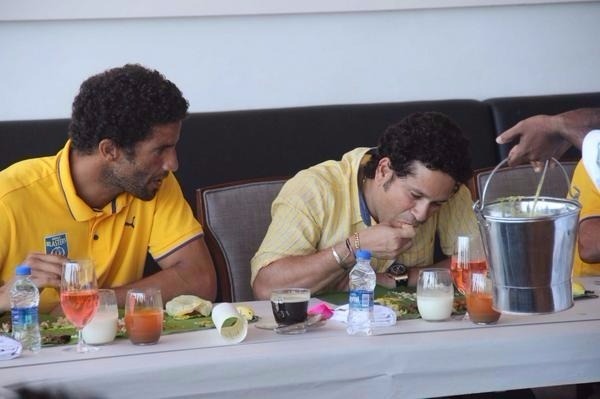 The master blaster once confessed that he is a big foodie and is not at all fitness conscious. Apart from local Maharastrian cuisine, he loves Lassi, paranthas, prawn curry and Japanese food.
5- Sourav Ganguly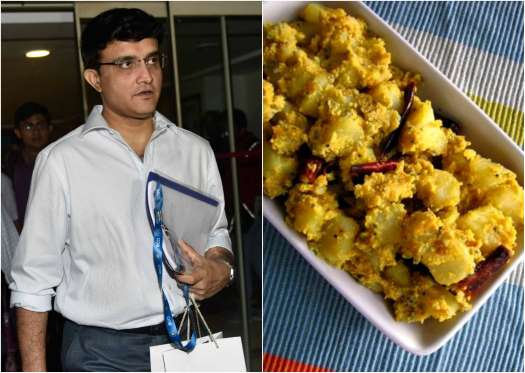 The current BCCI President loves to eat Royal Biryani and is also fond of other Bengali dishes like Aloo Poshto and Chingri Macher Malaikari.
4- Harbhajan Singh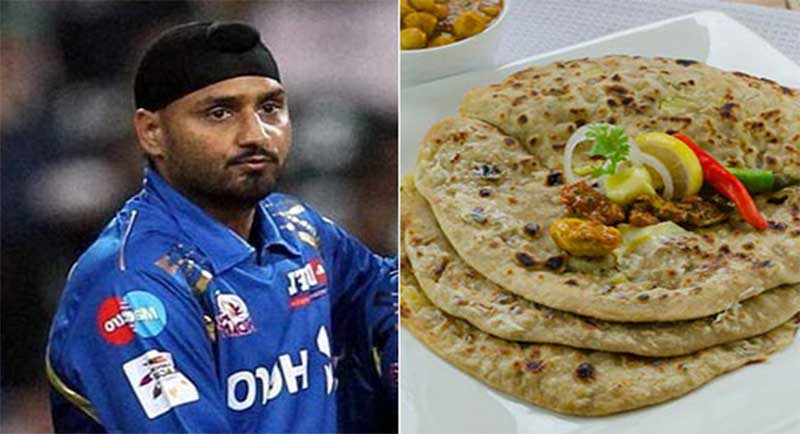 The Turbanator is a big fan of traditional punjabi combo of Aloo Paratha with curd, mint chutney and pickle.
3- Rohit Sharma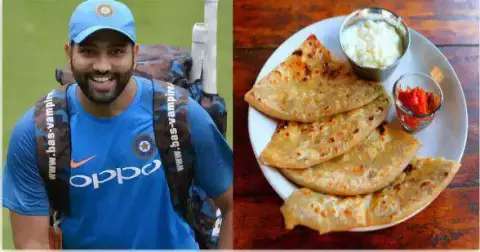 India's limited overs vice captain can't resist to eat aloo paratha, even when he has been advised of a strict diet by the fitness coach.
2- MS Dhoni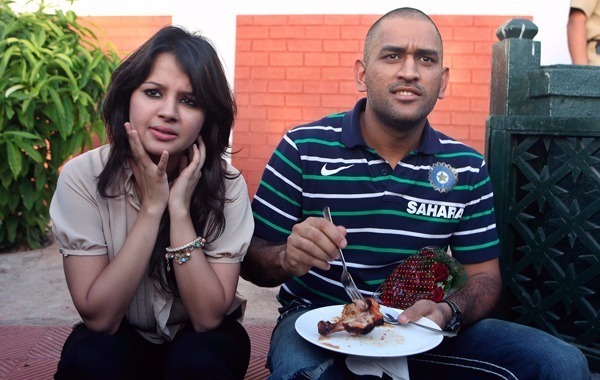 The former India captain may not be an active twitter user, but his profile says it all. It reads that he is perennially hungry for chicken butter masala, apart from it, he also loves kebabs and chicken tikka pizza.
1- Virat Kohli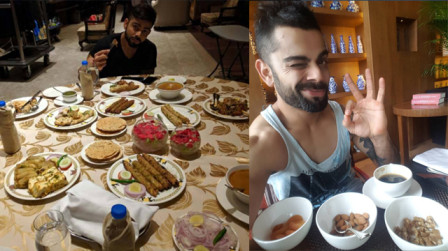 The Indian captain used to like Cholle Bhature during his initial days but when he turned into a fitness freak, he left all the oily and spicy stuff. He currently likes Sushi.