1- India's world cup victory in 2011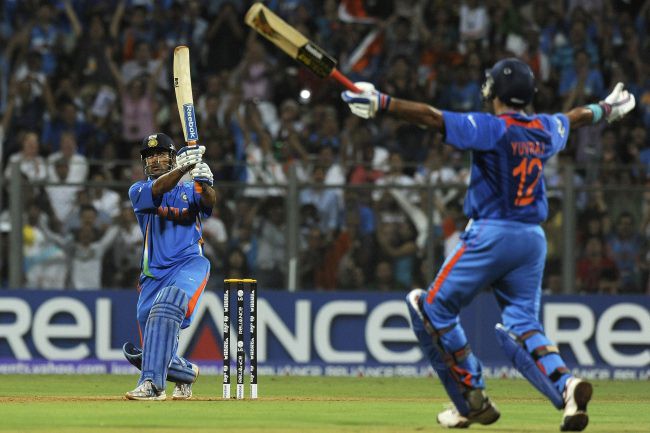 "Dhoni finishes off in style, that's a magnificent strike into the crowd. India lifts the world cup after 28 years, the party starts in the dressing room and its been an Indian captain who's been absolutely magnificent in the night of the finals" can you forget this ?
The picture speaks in itself and needs no further explanation. India won the cricket world cup on its own soil and the heroics of an out of touch MS Dhoni and the silent role of Gautam Gambhir did the trick for India chasing a tricky target of 274 at Wankhede stadium in Mumbai against Sri Lanka.
The moment continues to be one of the greatest from Indian sports and it would take a hell lot of efforts and magic to pip it from number one spot.