Indian Premier League has been an asset for T20 cricket ever since its inception in 2008. The league changed the complexion of T20 cricket which prompted other cricket board to start their own league and match the standard of IPL.
The world's most cricket league has given many stars to the national team of India and other countries but the controversies are also part of it. There have been some embarrassing and shameful moments in IPL that the board wants us to forget. Here's a look at them-
5- Danny Morrison lifting Karishma Kotak
Danny Morrison, the commentator from New Zealand is known for his comic timing in the commentary box but he was in controversy when he lifted Indian British model and host Karishma Kotak. She was not uncomfortable with Morrison lifting her and put her hand on his shoulders. However, this gesture may make many girls uncomfortable.
4- Siddharth Mallya putting his hand inside Katrina Kaif's top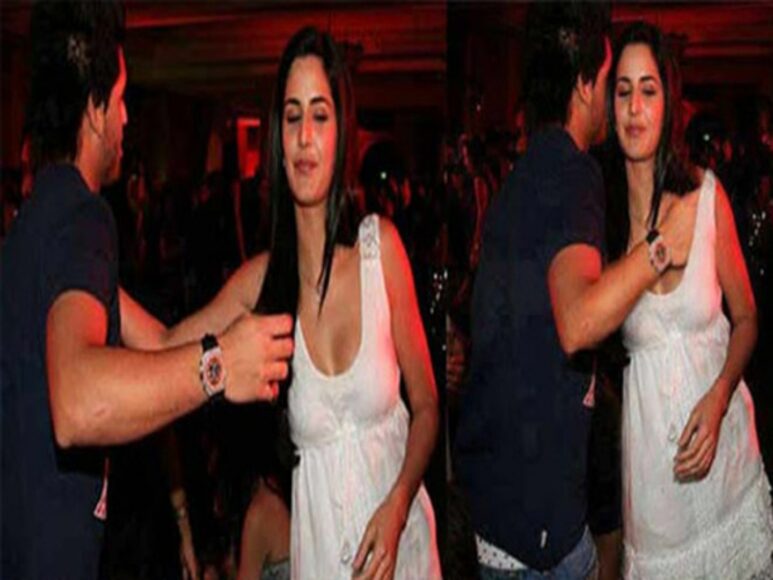 Katrina Kaif was the brand ambassador of Royal Challengers Banglaore from 2007-2010. She was spotted cheering for RCB on numerous occasion with junior Mallya.
Many of their photographs were posted on social media but one of them caught the eyeballs. In one of the post match party, the duo were spotted in a awkward position.
3- Woman offering apples instead of ball to the umpires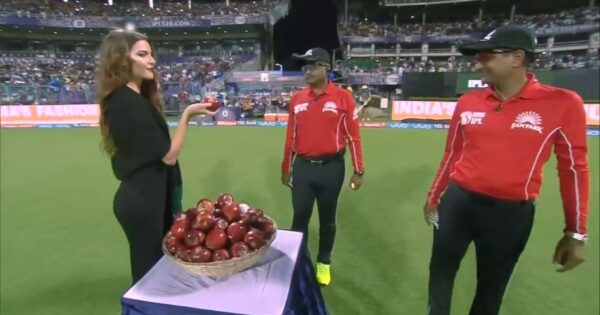 In a game between KKR and now defunct Rising Pune Supergiant played at the iconic Eden gardens, the umpires were offered apples instead of the white cherry. The woman presented apple to the umpire for the first two times which he refused, for the third time, she offered a cricket ball which the umpire accepted.
Some fans found it hilarious but some took out a vulgar and embarrassing angle in it.
2- Vijay Mallya holding Shilpa Shetty inappropriately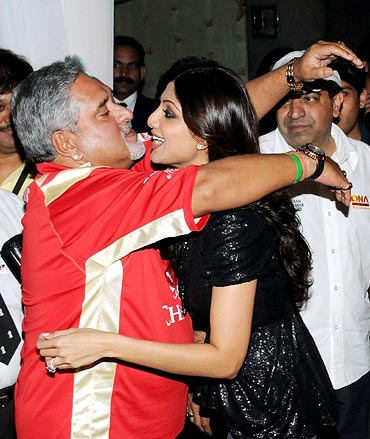 Vijay Mallya is known for his luxurious life style, country houses, vintage cars collection and interest in women. Mallya was in limelight after he held Bollywood diva Shilpa Shetty awkwardly during a post match IPL party.
1- Siddharth Mallya kissing Deepika Padukone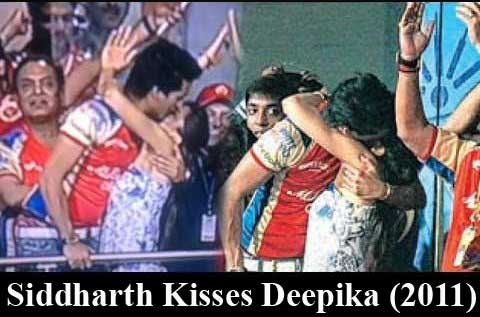 Way before she became a Bollywood superstar, Deepika Padukone was spotted in the stands, supporting Royal Challengers Bangalore as she was dating Siddharth Mallya.
Their affection was seen after RCB registered a thumping win over KKR in a thrilling game in 2012. To celebrate the victory they were spotted passionately kissing each other.