On the latest podcast of Arn Anderson, he was asked if current WWE champion Drew McIntyre could go onto become the next Roman Reigns or John Cena of the Vince McMahon led promotion. Anderson said that he believes so and went onto praise the Scottish Pyschopath by saying that he has worked hard to be at the top.
He said that McIntyre looks the part and has matured over the years.
"Sure I do. Drew has it all. He looks the part. He has matured. He's paid his dues. He's been around the world to learn his craft. He came back to WWE with a very mature look and outlook. The only thing I hate about this entire run that he is having is we don't have the fans to show him in the arena how they feel about it. I think he would be getting a very good reception. The fans know he paid his dues. I hope they stay the course with Drew and don't get antsy and nervous and make one of those knee jerk reactions they usually do and shut his water off before he gets a chance to show what his value is."
Drew's journey to the top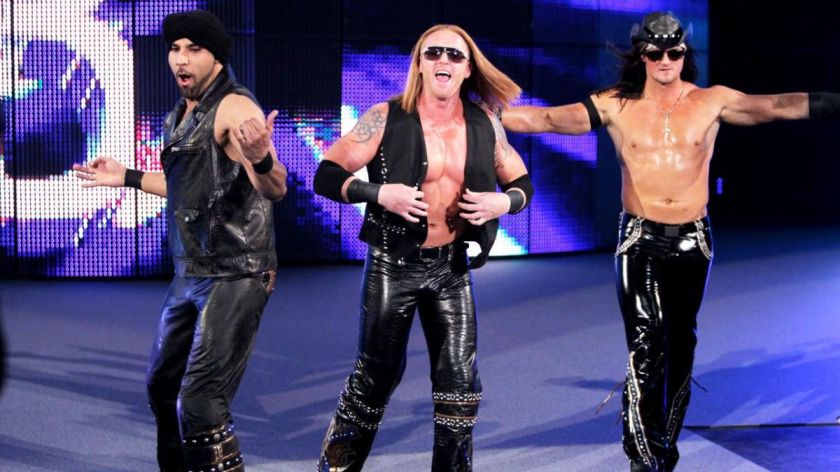 Drew McIntyre, Jinder Mahal and Heath Slater were part of 3MB in 2012. The trio would be regularly used to promote other talents as they kept losing match and their biggest match came against Daniel Bryan and Kane in a losing effort for the RAW tag team championship.
3MB split in 2014 when McIntyre and Mahal were released by the company while Slater stayed back. Mahal wrestled on the independent circuit for 2 years before returning to WWE stronger than ever and later went onto defeat veteran like Randy Orton to win the WWE title at Backlash in 2017. Drew McIntyre also returned to the company via NXT in 2017 and has been a different man ever since he made his main roster return in 2018. McIntyre