Legendary cricketers like Sachin Tendulkar and Brian Lara will once again be seen plying their trade on the cricket field. The next year will see many retired cricketers like Sachin, Lara, Sehwag playing in the Road Safety World Series in India.
The organizers have decided to make it short and entertaining for the fans so they have opted for T20 format. The game will be played amongst retired cricketers from five test playing countries. The teams of Australia, South Africa, Sri Lanka, West Indies and India will participate in the match.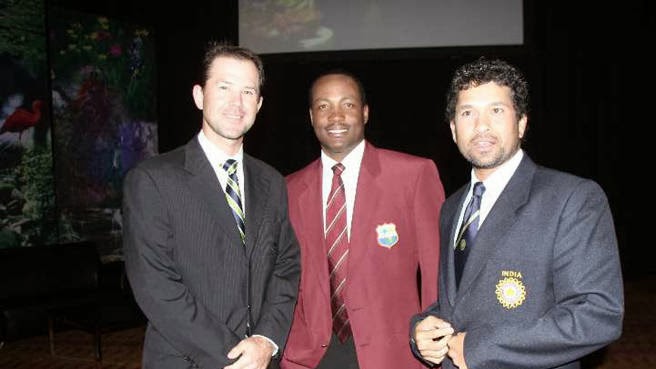 The Road safety world series will be played from February 2 to 16 and will feature Indian legend Sachin Tendulkar, Windies batting maestro Brian Lara, legendary pacer from Australia, hard hitting Sri Lankan batsman Tillakaratne Dilshan and the fielder of the century Jonty Rhodes of South Africa.
This series is being organized with the aim of spreading awareness about road safety, which has received a no-objection certificate from the BCCI.
History
The last time some of the legendary cricketers played together was the cricket all stars tournament in USA in 2015. Sachin's Blasters and Warne's Warriors squared off in a three match series where Warne's team clean swept Sachin's team 3-0.