After India's shocking loss to New Zealand in semi-finals of ICC World Cup 2019, there is talk of Mahendra Singh Dhoni's retirement all over the media. Dhoni, who is called Captain Cool of Team India, has returned from New Delhi from the flight of Vistara Airlines, along with his wife Sakshi and daughter Ziva.
The Birsa Munda airport was not overcrowded in the night which prompted Mahi to pose with some fans. After this he sat in his car and left for his residence based in Simlia.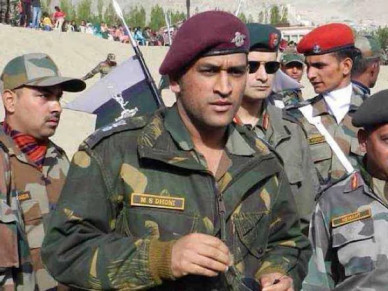 There were speculations that the veteran of 350 ODIs may announce his retirement soon after meeting his parents but he made it clear that he is no mood to retire. He made himself unavailable for two months as Dhoni will now join the paramilitary regiment for two months. The veteran cricketer received an honorary rank of lieutenant colonel by territorial army in 2011. He got this rank in the parachute regiment of the Indian army.
Will Dhoni play in the T20 World Cup 2020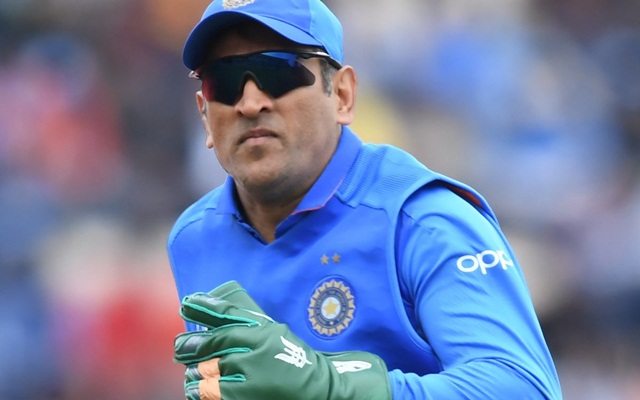 When Dhoni will be available for selection then the selectors will have to think if the veteran is in their plans for next year's T20 World Cup which is scheduled to take place in Australia. However, a MS Dhoni verified fan page has came up with a post that says that Dhoni has confirmed his participation for the next year's show piece event.
The post got viral and fans got surprised as Dhoni keeps low profile and does not make any statements in the public. Digitalsporty confirms that it is a fan page and the post is totally fake.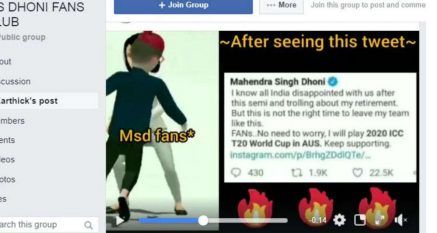 Amid retirement speculations, a BCCI official confirmed that Dhoni is in no mood to retire anytime soon-
"We would like to clarify three things. MS Dhoni is not retiring from cricket right now. He is taking a two month sabbatical to serve his paramilitary regiment which he had committed much earlier. We have now intimated his decision to skipper Virat Kohli and chairman of selectors MSK Prasad," a BCCI official told PTI as reported by India Today.
"The selection committee has always been clear on one issue. They have no right to tell anyone irrespective of their stature as to when they should call it quits but when it comes to team selection, it remains their domain." he added.