When the ICC Board meets today via teleconference, it is likely to postpone the T20 World Cup to be held in Australia by 2022 and formalize the IPL in October. If it gets formalized in the circumstances caused by Coronavirus, this decision will help the members to prepare their bilateral series for the coming months.
The World T20 is scheduled in Australia from October 18 to November 15. According to ICC's contingency plans, the 2020 World Cup can be rescheduled to three possible slots: February-March 2021, October 2021 or October 2022. However, BCCI would not like the idea of considering first two slots.
"Pushing the World Cup to Feb-March 2021 would eat into our bilateral FTP (Future Tours Programme, according to which India are supposed to play England at that time). It wouldn't be wise to allow an ICC event to further dent bilateral competitions, already affected by Covid-19," a BCCI official was quoted as saying in Hindustan Times.
Pushing the T20 World Cup to October 2021 means that the edition which was originally scheduled in India next year will have to be shifted to 2022 and BCCI wouldn't want that to happen.
"It would force us to host two World Cups in six months because the 50-over World Cup has been allotted to India in Feb-March 2023." the official added.
What will happen to India vs Australia series ?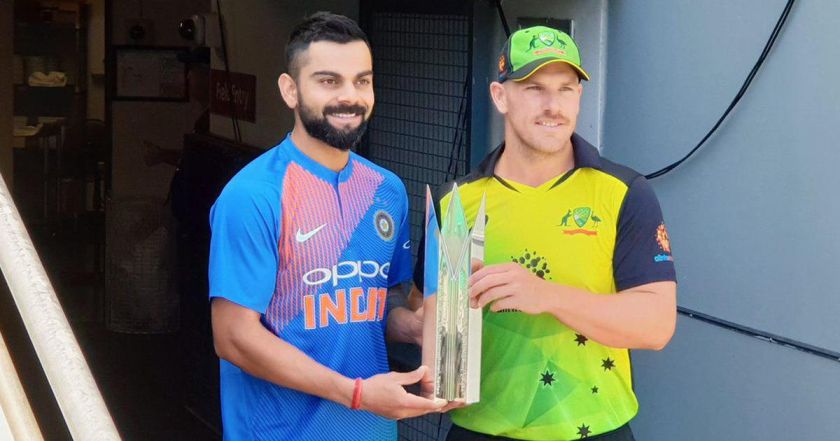 There is a possibility that the T20 World Cup may be postponed to October-November 2022 while India will host the T20 World Cup in 2021 as per the pre-determined schedule. In such a situation, India may visit Australia later this year as member countries can prioritize the bilateral series to overcome the financial crisis caused by the epidemic. A BCCI board official said that it is not only the member countries but also the issue related to broadcaster Star Sports which has broadcast rights to ICC competitions as well as BCCI and IPL tournaments.