The Indian team won the second match of the three match test series against South Africa, played at the MCA Stadium in Pune. The Indian team were the winners in all three department of the game and won by an innings and 137 runs. With this victory, the Indian team won the series 2–0 and has consolidated its number one ranking in the World Test Championship. Team India is the only team to win all their all matches in Test Championship.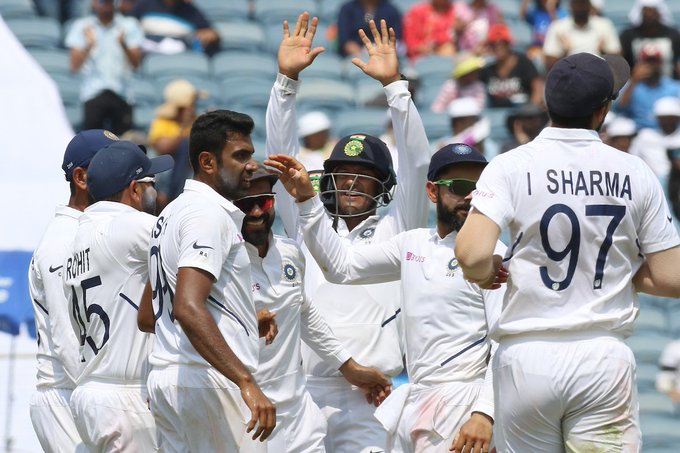 After the win in Pune test, India now has 200 points, while New Zealand is placed second, Sri Lanka on third, Australia on fourth and England on fifth. Its worth mentioning that India had defeated the West Indies 2–0 in the two-match Test series earlier in August.
Of all the Test series played under the World Test Championship so far, India has won all their matches so far. Sri Lanka and New Zealand equalized the two-match series 1–1 and they each have 60 points, while the five-match Ashes series between England and Australia was tied at 2–2 and both teams have 56-56 points.
Not to forget, ICC test championship was started by the International Cricket Council (ICC) with an aim to increase the popularity of Test cricket. The marquee tournament replaced Champions trophy.
Winning a match in a two-match series gives 60 points. Winning a match in a three-match series gives 40 points. A win in a four-match series fetches 30 points. At the same time, winning a match in a five-match series gives 24 points. Apart from this, a drawn match gives 8-8 points each.
Points table