Shawn Michaels (born July 22, 1965) is one of the greatest wrestler WWE ever produced . Post his retirement he is signed as an ambassador of WWE and also trains the wrestlers . As this stalwart from Chandler , Arizona turns 52 years old , we bring you 10 interesting facts about him .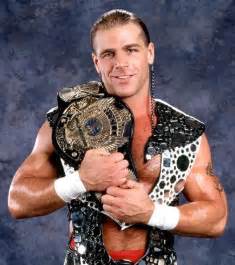 1.Early Days  🙂   He was raised in a military family and spent a brief part of his early years in Reading, Berkshire, England, but grew up in San Antonio, Texas. He decided to persue his career in wrestling when he was 12 years old.
2.Other than wrestling  🙂    He was a stand-out linebacker at Randolph High School and eventually became captain of the football team. In an interview he revealed that he would have become a football player if not a wrestler .
3:)Religion  🙂  He was born as a Christian in a roman catholic family but became a non-denominational Christian because of his wife. Read:  WWE chief Vince McMahon sells $100M worth WWE shares
4:) Controversies  🙂  In 1996, Hickenbottom posed for a non-nude layout in Playgirl magazine. Only after he posed did he discover Playgirl has a mostly gay readership, for which some of his fellow wrestlers teased him.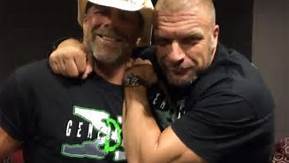 5:) Friendship with WWE's Ceo  🙂  He is real life best friends with the CEO of WWE and his former partner in DX Triple H .
6:) WWE hall of fame  🙂   Shawn Michaels was inducted into the WWE Hall of Fame in 2011. Following his induction, WWE said, "Ask any Superstar on the WWE roster who the most gifted sports-entertainer of all time is and nearly everyone will have the same answer—Shawn Michaels." Also read Interesting facts about boxer Jitender Kumar.
7:) Achievements  🙂  Heart Break Kid was the first-ever WWE Superstar to achieve the Grand Slam (European, Intercontinental, Tag Team and World) Championship.
8:) Title of "Heart break kid "  🙂  He was fantasy of every girl during his younger days and he probably broke some of those girls hearts, so an on air commentator called him the Heartbreak Kid and it just stuck on with him.
9:) Married life 🙂  Shawn Michaels's first marriage, to Theresa Wood, soon ended in an amicably settled divorce. He married Rebecca Curci, a former WCW Nitro Girl known as Whisper, on March 31, 1999, at the Graceland Wedding Chapel in Las Vegas, Nevada.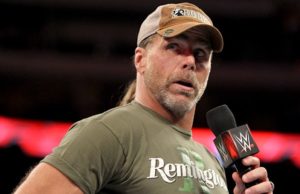 10:) Wrestling career 🙂   Sean Michaels is also one of his ring name other than Shawn Michaels . He measured 6 ft. 1 in. and got his training from Jose Lothario.
Shawn Michaels