Former Indian wicketkeeper Kiran More had trained actor Sushant Singh Rajput to play the character of Mahendra Singh Dhoni in MS Dhoni "An Untold Story". He said that a great journey was incomplete with the death of this young actor. Sushant Singh Rajput, 34, committed suicide in his Bandra based residence in Mumbai on Sunday morning. 
 "All I can say is these two words that this is 'shocking news', which cannot be believed. When you work with such a young talent, you ask the same question, why did this happen? Why did he take this step?," More said.

"We lost a lovely kid, a hardworking, educated and successful person. He was really involved, he used to train just like a cricketer. He practised regularly for nine months for the role. He mastered Dhoni's helicopter shot," the former national selection committee chairman said.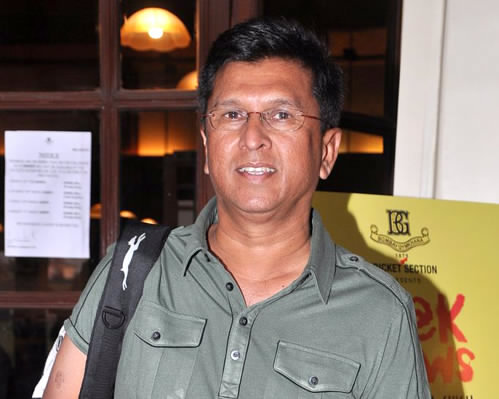 More further emphasized on the importance of mental health during Covid 19 pandemic that is wrecking havoc in India. "Mentally we have to be strong, especially the way things are going currently. We need to keep good connection with our family and friends," More said.

"It is especially very important for people who are staying alone. We need to keep ourselves engaged in something what we love to do," the 57-year-old added.
While the Bollywood industry has still not recovered from the passing away of Rishi Kapoor and Irrfan Khan, it has to deal with another big loss in Sushant Singh Rajput. The actor started his career from the daily television soaps before he turned his way to Bollywood industry and become successful over there with hits like MS Dhoni, Kai Poo Che, Chhichhore among a few. Mumbai Police confirmed that the Patna born hanged himself up and that they did not get any suicide letter from his Bandra residence.