KPL 2019 full squads: After some fierce bidding battles at the KPL auctions 2019, the seven franchise have finally got their desirable teams for the season. Over 200+ players went under the hammer which consists 35 Pool A players and 202 Pool B players. Number of Indian Internationals like- Manish Pandey, R Vinay Kumar, Abhimanyu Mithun and Karun Nair will ply their trade in the league. Several IPL stars like- Krishnappa Gowtham, Prasidh Krishna and Shreyas Gopal will look to spice up the league, which enters its 8th season this year from 16th August to 31st August.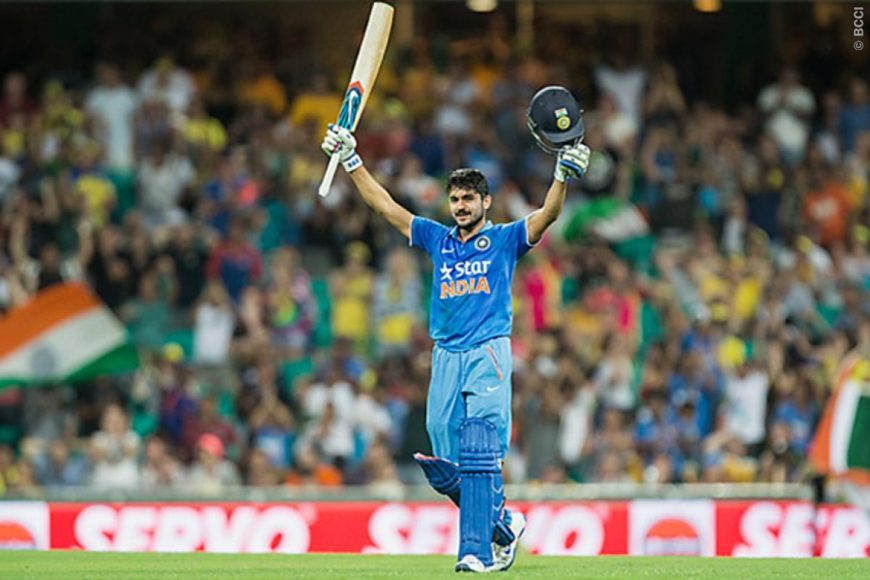 The organizers introduced qualifiers and eliminators, replacing the traditional four teams playing the semi-final. Mysuru and Bengaluru will be the two venues for the league.
KPL 2019 full squads
Belagavi Panthers
Abhinav Manohar, Arshdeep Singh Brar, Mir Kaunain Abbas, Ravikumar Samarth, Manish Pandey, Dikshanshu Negi, Abdul Majid, Lochan Appanna, Stallin Hoover, AM Kiran, Shubhan Hegde, Avinash D, Ritesh Bhatkal, Zahoor Farooqui, Darshan MB, Darshan Machaiah, Sharan Gowda, Rakshith S.
Bellary Tuskers
Devdutt Padikkal, Abhishek Reddy, Gaurav Dhiman, Karthik CA, Sharana Basawa, Krishnappa Gowtham, Nizar Niyas, Zeeshan Ali Sayeed, CM Gautam, Srinivas Sharath, Prasidh Krishna, Abrar Kazi, KP Appanna, Bhavesh Gulecha, Ruchir Joshi, Suraj Reddy, Vishnu Priyan.
Bengaluru Blasters
Rongsen Jonathan, Rohan Kadam, Nishant Shekhawat, Rishi Bopanna, Manoj S Bhandage, Bharath Dhuri, KN Bharath, Sharath BR, Anurag Bajpai, V Koushik, Anand Doddamani, Anil I G, Nikin Jose, Kishore Kamat, Bharath Devaraj, Kuldeep Kumar, Muthanna Chandrashekhar, Aditya Goyal.
Bijapur Bills
Bharath Chipli, Liyan Khan, R Praveen Kumar, Gonnabattula Chiranjeevi, Mohit BA, Samarth Ooty, Baju Bhatkal, Suneel Raju, Bhareth NP, Santhebennur Akshay, KC Cariappa, Prateek Jain, Naveen MG, Pranav Bhatia, Shimon Luiz, Swapnil Yelave, Suraj Kamath, Jashwanth Acharya.
The Trophy Launch of the 8th edition of #KPL was held at Bengaluru, with some very famous but dearly close faces attending the event. @KicchaSudeep, @vedakmurthy08, legendary players GR Viswanath & BS Chandrasekhar along with the KSCA officials made the event memorable.

? ? pic.twitter.com/u6XkaJufXI

— Namma KPL (@KPLKSCA) August 13, 2019
Hubli Tigers
Mohammed Taha, Parikshith Shetty, Shishir Bhavane, KB Pawan, KL Shrijith, M Vishwanathan, Vinay Kumar, Praveen Dubey, Aditya Somanna, Vidyadhar Patil, Shivil Koushik, David Mathias, Mitrakanth Yadav, Mahesh Patel, Abilash Shetty, Luvnith Sisodia, Suraj Seshadri, Dheeraj Shashidhar.
Mysuru Warriors
Amit Verma, Shoaib Manager, Praveera Venkatesh Murthy, Krishnamurthy Siddharth, Manjesh Reddy, Dega Nischal, Aniruddha Joshi, BU Shivkumar, Utham Aiyappa, Vinay Sagar, LR Chethan, Jagadeesha Suchith, Vyshak Vijay Kumar, Kushaal Wadhwani, Ram Sarikh Yadav, Devaiah, Saurabh Yadav, Sankalp Shettennavar, Kishan Bedare, Jayesh Babu.
Shivamogga Lions
M Nidhish, Akshay Ballal, Pradeep Gangadhar, Pavan Deshpande, SP Manjunath, Nihal Ullal, Rohith Gowda, Abhimanyu Mithun, Arjun Hoysala, HS Sharath, K Hoysala, Pradeep T, Prithviraj Shekawat, Sujit N Gowda, Prashanth S, Rishabh Singh, Rohit K, S Shivaraj.
Also read: KPL 2019 tickets: Book tickets on Paytm and insider here