14th February is celebrated as the day of "love" but the terrorist organizations didn't let the love flourish and managed to take down with their evil ideas to spread terrorism. The entire nation was shell shocked after a terrorist rammed into the bus carrying 39 CRPF personnels in Pulwama district of Jammu and Kashmir.
Pakistan based terrorist organization- Jaish-e-Mohammed claimed the responsibility of the deadly suicidal attack on the army in which over 40 CRPF personnels were killed.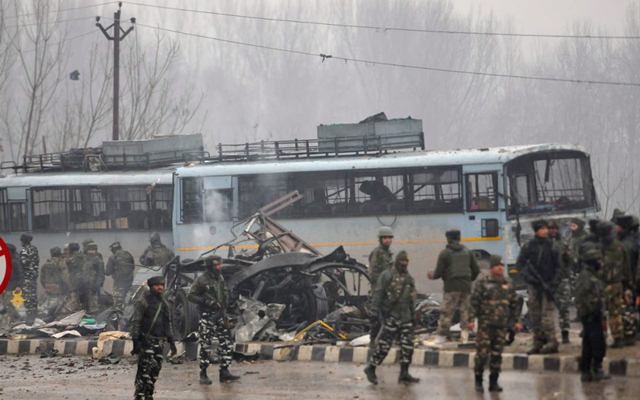 A CRPF convoy of 70 vehicles carrying 2500 soldiers was targeted by an explosives-laden SUV that was being driven by a Jaish suicide bomber identified as Adil Ahmad Dar, a local who resided at a driving distance of 10-20 kilometers from ground zero.
The massive blast left human remains and wreckage scattered on a 100 metre stretch of the highway, slick with snow. Whole nation is condemning the attack and is demanding a counter punch from the government on Pakistan.
Mohammed Shami donates a whooping sum of money
The whole nation is in unbearable pain with the loss of 40 CRPF personnels who lost their lives in the devastating Pulwama terror attack. The mortal remain of the bravehearts were send to their respective villages where they were cremated with state honours.
Several Indian sports personalities have came forward and donated a good amount of money for the families of those braveheart soldiers. Former India cricketer Virender Sehwag vowed to provide free education to the children of the martyred soldiers. Meanwhile, Mohammed Shami has also came forward to help the wives of martyred soldiers.
Shami who originally hails from Shamli in Uttar Pradesh donated a whopping amount of Rs 5 lakhs as a help to the wives of the martyred soldiers and also expressed his grief over the tragic incident that took the peace away from South Kashmir.
"When we play for our country they stand at the borders protecting it. We stand with the families of our jawans, we will always be there for them," he said.
An appeal to all our readers
Please stand with the families of those 40 martyred CRPF personnels who have had the biggest loss of their lives. Please donate as per your potential to the official government website- India's braveheart- Make your donation