In the crucial World Cup semi-final against New Zealand, Team India captain Virat Kohli kept Mohammed Shami out of the playing XI of the Indian team. Kohli preferred Bhuvneshwar Kumar over him in the playing 11. Veteran cricketers have questioned the decision of not including Shami in the playing XI.
Talking about performance, the Bengal pacer has been impressive for the men in blue in the few opportunities he got. In the four matches, Shami has taken 14 wickets including a match turning hat-trick against Afghanistan. In place of Shami, Bhuvneshwar Kumar was given a place in the team. Shami has taken 14 wickets in four matches of the tournament, while Bhuvneshwar Kumar scalped 7 wickets in the 6 matches and proved costly in the initial matches of the tournament. Shami was rested for the last league stage game against Sri Lanka and there were speculations that the team wanted to keep him fresh, but his exit from the squad in the semi-finals has raised eyebrows.
Another controversy for Shami
Shami was blasted by his estranged wife- Hasin Jahan for following numerous females on TikTok application. However, he has again found himself in another controversy after an unknown lady shared a screenshot in which Shami has allegedly sent a simple 'good afternoon' message to her.
Some of the twitter users bashed Shami for the behaviour and some slammed the lady for using the social media and the screenshot to create controversy and attracting attention.
The woman named Sophia received a good afternoon message from Shami. She in return, screenshot the message and posted it on the social media.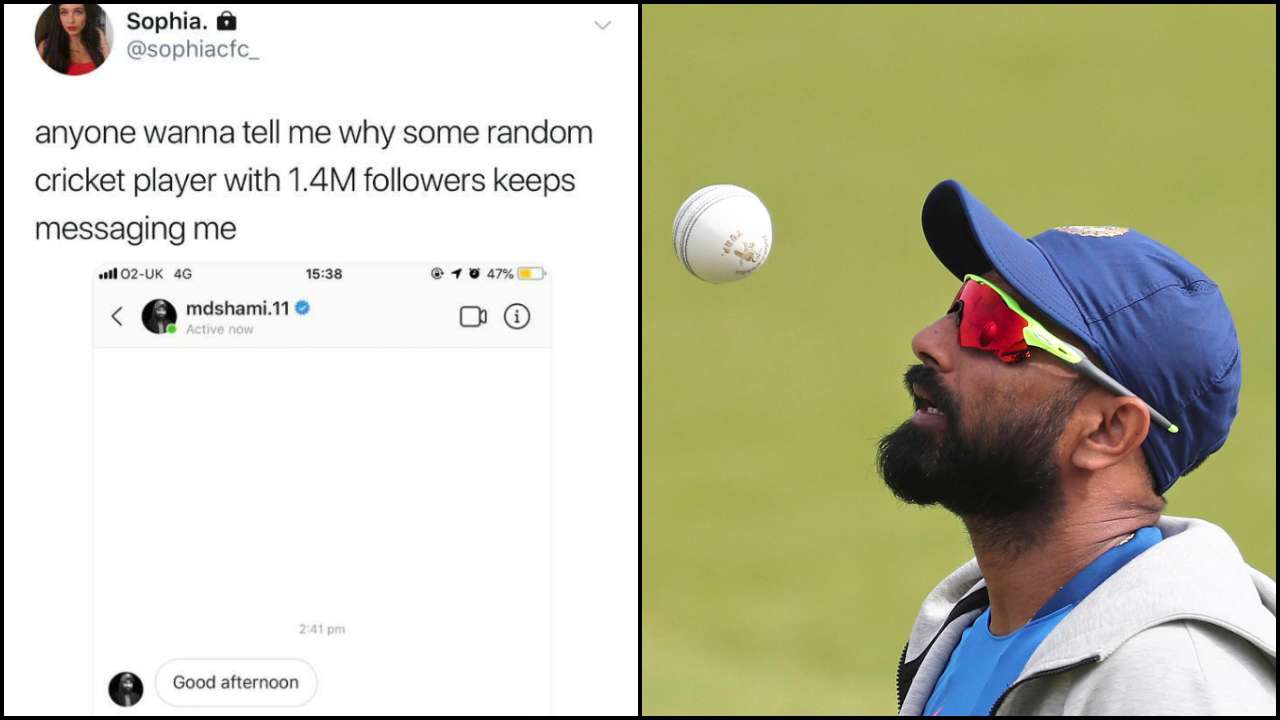 (Digitalsporty does not verify the message was from Shami or not)