US President Donald Trump has arrived on a two-day visit to India. After spending time in Sabarmati ashram in Ahmedabad, the President headed to world's largest cricket stadium- Motera where India's Prime Minister hosted "Namastey Trump" event for him. The stadium, rebuilt on 63 acres at a cost of about 700 crores, has been given world class facilities. Let's know more about Sardar Patel Motera stadium.
World's largest cricket stadium
The stadium has a seating capacity of one lakh 10 thousand people. Earlier there was a seating arrangement of 53 thousand spectators, but now 1.10 lakh viewers will be able to sit together and watch the action unfold. There is a space of parkingfor 4 thousand cars and 10 thousand two wheelers.
Swimming pool and cricket academy in stadium
Three practice grounds, club house, Olympic size swimming pool and an indoor cricket academy have also been built in the world's largest stadium. The structure of the stadium is such that whenever a player hits a boundary, every cricket lover sitting in the stadium will have a good view of it. The stadium has 75 corporate boxes built. Separate arrangements have been made for entry and exit at the stadium. The stadium also has four world-class dressing rooms and there is a metro station nearby.
First stadium with LED lights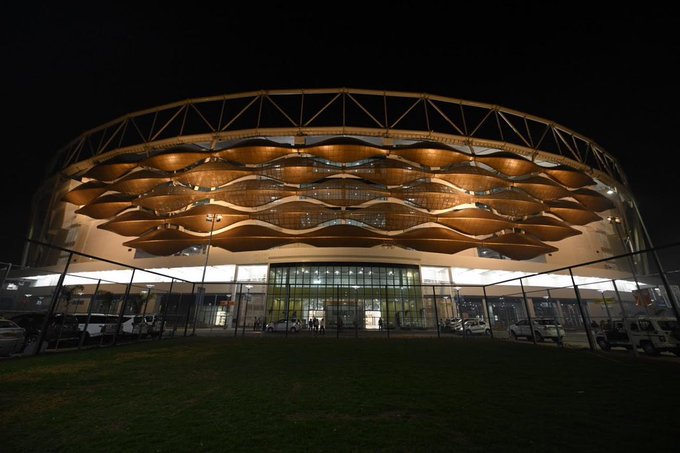 Flood lights have been replaced with 100 per cent LED lights in Motera Stadium to reduce energy consumption. The company that built the stadium (L&T) claims that LED lights have been installed which will reduce the shadow of the players too. Equipped with a high performance air condition system, this stadium also has a sewage treatment facility of 1 MLD capacity, with the facility of saving 32 lakh liters of water daily through rain harvesting.
Country's First Green Rated Stadium

Motera Stadium has received the Green Building Award by the Indian Green Building Congress and has now become the first green rated cricket stadium in India. 11 acres of vegetation have been provided to promote biodiversity. 3400 tonnes of construction waste was sent to landfill. It is also equipped with a facility to save 1.2 million liters of water every year.
The stadium was built in 1982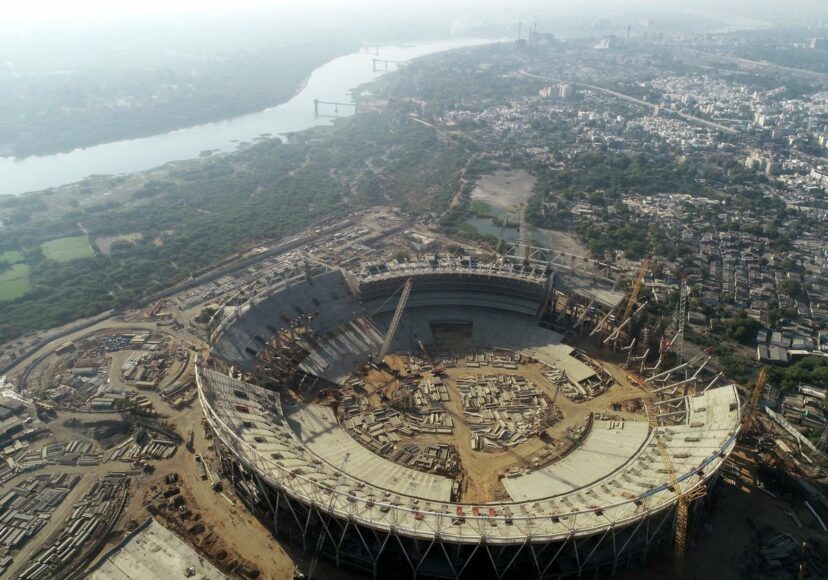 The stadium was first built in 1982, for which the Gujarat government gave 50 acres of land. Since 1983, several international matches have been organized in this stadium. So far, Motera Stadium has hosted one T20 International, 12 Test matches and 24 One-Day Internationals, including 2011 world cup quarter final between India and Australia.