MS Dhoni was last seen in the blue jersey at 2019 world cup semi-final, where India faced a heartbreaking defeat to the hands of New Zealand. MS Dhoni stitched a crucial partnership with Ravindra Jadeja, but the dismissal of the two proved to be a turning point and India bowed out of the tournament.
The veteran cricketer further made himself unavailable from International cricket and preferred his army battalion over everything else. He served in the terrorist prone area of Awantipura in South Kashmir from 1st to 15th August before returning home in Ranchi. Post that, he was seen in Indian dressing room on the 5th day of Ranchi test, where India registered a convincing 202 runs victory over South Africa. He later practised with Jharkhand's U23 team that rose the speculation of a possible return. However, he didn't feature in the home series against Bangladesh, West Indies and Sri Lanka respectively.
Dhoni excluded from central contract of BCCI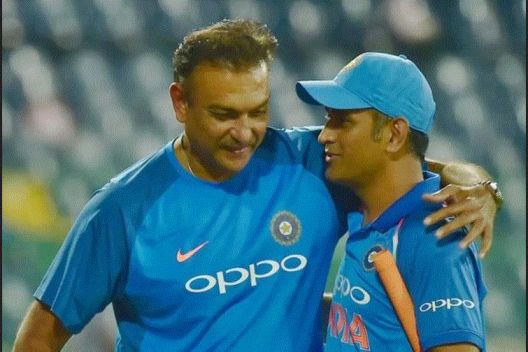 The fans were heartbroken after BCCI ousted Dhoni from the list of contract in 2020. He featured in A category last year but his ouster from 2020, made the fans believe that the career of the veteran cricketer is over. According to the sources of Times of India, Dhoni didn't comply with the terms and conditions which are necessary to be given a central contract.
Dhoni to be available for national selection after IPL
According to reports, Dhoni will not announce his retirement until the end of 2020 IPL season. He is also expected to make himself available for selection in the build to t20 world cup in Australia.
"Even Harbhajan Singh hasn't played since 2015-16. He hasn't announced his retirement either. Nobody wants to ask him why he hasn't done it. Maybe Dhoni makes a bigger headline and people love headlines. Retirement, be it Dhoni or Harbhajan or any other cricketer, is a very personal decision. Selecting or dropping a player is the selection committee's decision. Dhoni will not play in the ODIs again. So how can he be part of the central contracts?," the sources noted.