MS Dhoni's first innings in the field of cricket came to end in the semi-final of 2019 world cup and the very next year, Dhoni announced his retirement after being inactive from International cricket for over one year. Now the veteran glovesman has started another innings in retail business. Former Team India captain has opened an outlet in his hometown Ranchi under the name of Eeja Farms. This outlet sells organic fruits, vegetables and milk grown in Dhoni's farmhouse.
There is a huge demand of the products grown in Dhoni's farm in the market and stocks run out as soon as the product arrives in the outlet for sale.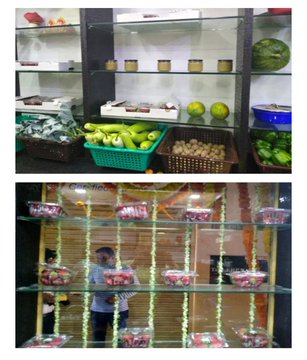 After retiring from cricket, Mahendra Singh Dhoni switched his focus towards farming. In this regard, he built a 46-acre farmhouse in Sambo area of his city. Mahi cultivates fruit and vegetable on 43 acres of land of this farm.
Apart from this, MS Dhoni has started the business of Kadaknath chicken in his farmhouse. Recently, MS Dhoni bought chickens of the Kadaknath species from Jhabua in Madhya Pradesh. Overall Dhoni's objective is to make pure and organic things available to the people in the market.
On the cricketing front, Dhoni will be leading Chennai Super Kings in the upcoming season of IPL for which he has reached Chennai and started the training.