After the conclusion of ODI series against Australia, India will next fly to the nation of New Zealand for a full fledged series. India will face the blackcaps in their first ever appearance in a five match t20 series, three match ODI series and an all important two match test series, which promises 120 points in world test championship.
The T20 squad for the series was announced on Sunday, while the squads for ODI and test series are yet to be named.
Ajinkya Rahane to make a comeback in ODIs
Meanwhile, a report in Mumbai Mirror states that India's vice skipper in test format- Ajinkya Rahane may be brought back to the Indian ODI squad against New Zealand. Rahane's name was discussed when it came to picking the ODI squad and one of the selectors insisted that the experienced Mumbai lad should be given another run in the 50 overs format.
There is no clarity on Rahane making an ODI comeback but he may come in scheme of things sooner or later. The 31-year-old last played an ODI game in February 2018 and since then he has not donned the coloured jersey.
Author's take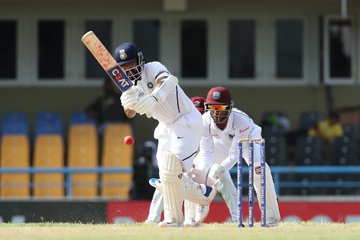 Rahane was a regular member of the Indian ODI team during 2015 world cup but his inconsistent run and inability to push the run rate didn't help team's cause and he was ousted from the team. His exclusion left an empty number four and the spot was acquired by several batsman like Yuvraj Singh, MS Dhoni, Ambati Rayudu, Shreyas Iyer, Dinesh Karthik and even Vijay Shankar before the world cup but no one cemented his spot.
India suffered a quality number four batsman in the 2019 world cup and it proved fatal for them in the semi final clash against New Zealand. Now the spot is acquired by Shreyas Iyer and he has made the most of the opportunities that he got.
Now bringing in Ajinkya Rahane will not be a smart decision as Iyer deserves a long run at number four. Rahane is a test specialist and his strike rate will not add favours in the 50 over format for the team, which is dominated by the batsman who can score heavily and also provide a final flourish which is a skill, Rahane has not developed as yet.
The selectors should look to invest in a young talent who can be a top player going into the 2023 world cup and not for a talent like Rahane, who is allready par his prime form.