MS Dhoni last featured in India's world cup semi final clash against New Zealand where they have to end up on the losing side. After the marquee ICC event, Dhoni made himself unavailable for selection for West Indies tour and went to terrorist prone area of Awantipura in South Kashmir to serve for his army battalion. He further made himself unavailable for selection for the South Africa and Bangladesh tour which made the fans worry about his future with the national team.
The selectors didn't name him in the West Indies series as well that put question mark on his International career. Fans on twitter believe that they might have to wait till IPL 2020 to see the most successful limited overs captain that the country has ever produced back in action.
Ravi Shastri speaks on MS Dhoni's comeback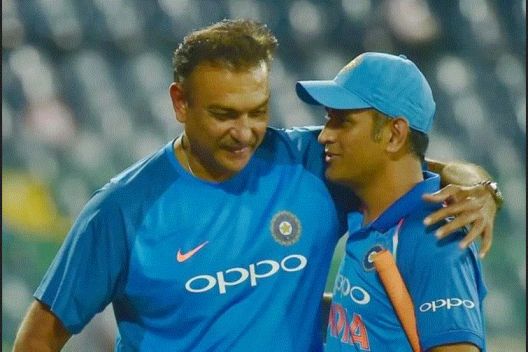 The build to the upcoming 20 over world cup in 2020 has started and the biggest question is the availability of MS Dhoni in the team. Ravi Shastri has opened about the possibility of the return of the veteran cricketer and said that his comeback will depend on how he fares in the upcoming IPL season.
"It all depends on when he starts playing and how he is playing during the IPL. What are the other people doing with the wicket-keeping gloves or what is the form of those players as opposed to Dhoni's form. The IPL becomes a massive tournament because that could be the last tournament after which more or less your 15 is decided," Shastri was quoted as saying by New Indian Express.
"There might be one player who might be there and thereabouts in case of an injury or whatever. But your team I would say would be known after the IPL. What I would say is rather than speculating of who is where, wait for the IPL to get over and then you are in a position to take a call on who are the best 17 in the country," he added.
MS Dhoni to play for Asia XI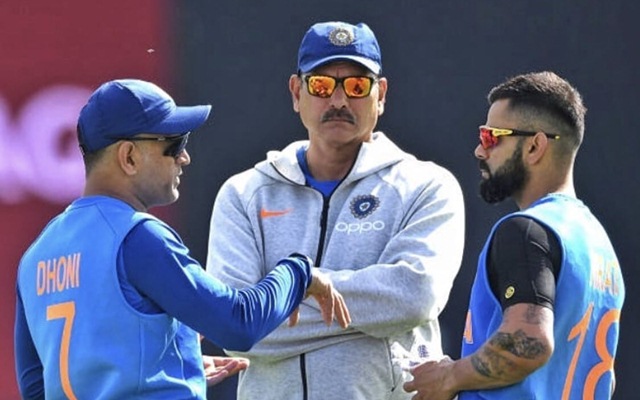 A latest development by Bangladesh Cricket Board may bring back Dhoni to the field sooner than expected. According to the report published in India Today, the BCB has requested BCCI to allow seven Indian players to feature for Asia XI against the World XI team. The games are scheduled on March 18th and 21st, 2020 in Dhaka's Sher-e-Bangla stadium.
The BCB has requested to allow MS Dhoni, Rohit Sharma, Virat Kohli, Jasprit Bumrah, Hardik Pandya, Bhuvneshwar Kumar, and Ravindra Jadeja to feature in the team.