Poster girl of Indian badminton Saina Nehwal showed her class to help Indian mixed badminton team win the gold medal at Gold Coast CWG. The world no. 12 didn't stop from there and went on to clinch the women's singles gold by defeating compatriot PV Sindhu in the finals. However with those golden achievements she also missed her rumoured boyfriend Parupalli Kashyap in Gold Coast.
"He is always given me great motivation and support ☺☺? @parupallikashyap … missed u at the commonwealth games this time ….." Saina wrote on her official Instagram.
Parupalli Kashyap replied," ?? same feelings here. Let's keep improving everyday. ??."
Saina also thanked Kashyap for taking caring of her diet before the start of the hectic badminton season.
"My lovely group who have helped me and supported me in every moment of my life ..also @parupallikashyap made me really strict with my diet plan ..for this hectic season ..so thank u so much and all of u for ur love and encouragement ??? @gurusaidutt @saipraneeth92 …" she wrote on her official Instagram.
The two have been spotted in public accompanying each other at dinner, events and other functions. While the rumours of their relationship have been airing amongst the fans but the two haven't confirmed anything about their relationship status so far.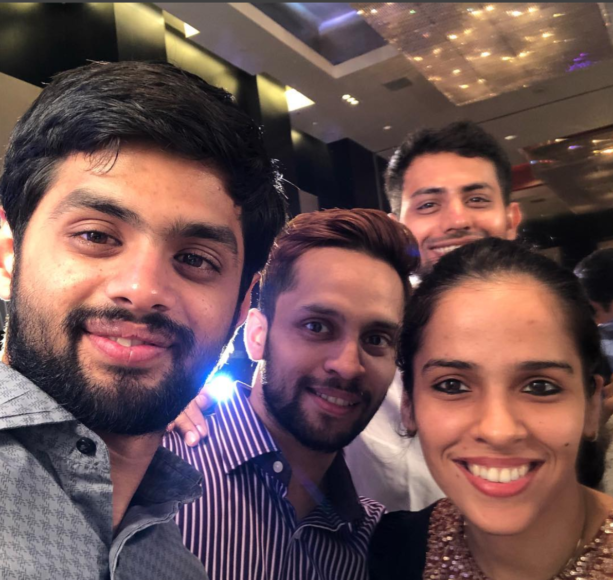 Not to forget, Kashyap was the 2014 CWG men's singles gold medallist but could not make the cut in Gold Coast because he was not the one amongst the top two ranked men's singles shuttlers in the country. Srikanth and HS Prannoy made the cut, but could not defend the title which Kashyap won four years ago in Glasgow. HS Prannoy lost his bronze medal match to Rajiv Ouseph of England and on the other hand, Srikanth lost the gold medal match to former world no. 1 Lee Chong Wei of Malaysia, to settle for silver.
rumoured boyfriend Parupalli Kashyap in Gold Coast.