Varun Chakravarthy today became the joint highest buy of 2019 IPL auctions alongside Jaydev Unadkat. The two cricketers were sold for 8.40 crore rupees to Kings XI Punjab and Rajasthan Royals respectively.
Varun may be an unknown commodity to International cricket but this mystery spinner has done wonders playing for his domestic side Tamil Nadu.
The 27-years-old first rose to prominence in Tamil Nadu premier league(TNPL) where he dismissed some top players which earned him a debut call-up to the Tamil Nadu squad for Vijay Hazare trophy 2018.
The mystery spinner draw the attention after he picked 22 wickets in just 9 matches of the tournament to make himself a much hyped option in the IPL auction.
Here are some unknown facts you need to know about him
1- Architecture cum cricketer
Varun started his journey in cricket at a rare age of 13. He kept up with his academics and later went on to complete architecture from SRM University in Chennai.
2- A freelancer
After completing the studies of architecture, Varun got into freelance jobs but his passion for cricket kept bringing him to the ground. There came a time when his passion for cricket forced him to leave his job and he went onto join crombest cricket club.
3- Started as a fast bowler
He started his cricket career as a fast bowler in the club cricket but had to part ways after he suffered a knee injury.
4- The rise of a spinner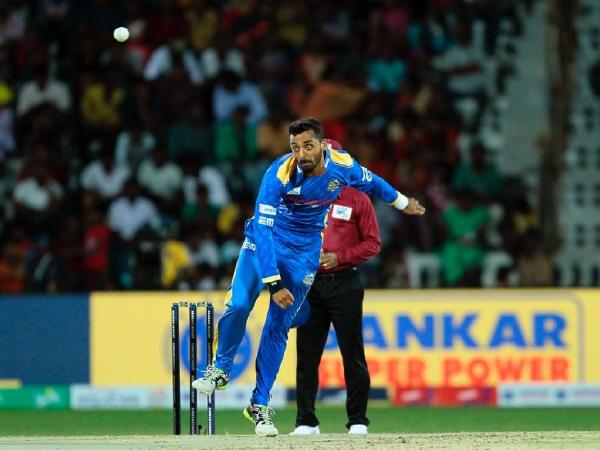 Varun didn't leave his passion for cricket after the injury and he thought of becoming a spinner. He joined Jubilee club which played in Chennai league. In the 2017/18 season, he picked 31 wickets in just 7 matches at an economy of 3.06.
"I used to experiment a lot with the tennis ball while playing gully cricket. I tried doing the same with leather ball," he says. And from there, he developed new variations. "After the injury, I didn't want to bowl pace again, so I turned into a spinner." he said.
5- Variations
He has seven different variations in his bowling
Off-spinner
Leg break
Googly
Carrom ball
Flipper
Top spin
Slidder
6- A net bowler
In the last season he bowled to players of Chennai Super Kings and Kolkata Knight Riders. Some top batsman were impressed with the set of skills that the bowler possessed.