The Sardar Patel Gujarat Stadium in Ahmedabad, also known as Motera Stadium has hosted quiet a few International matches since it arrived to cricket map in 1983. At the present moment, the stadium is undergoing a renovation after which it will become the world's largest cricket stadium which can hold over 1 lakh spectators. The stadium is being redeveloped across a massive 63 acres under the architect firm M/s Populous.
Currently, the Melbourne Cricket Ground is the world's largest cricket stadium in the world with a total capacity of 100,024 while Kolkata's Eden Gardens is reportedly No. 2 with a capacity of 66,000.
The stadium currently holds a seating capacity of 54,000 but making it a venue which will hold a capacity of over 1 Lakh spectators will cost a whooping sum of 700 crore rupees. The tender of the construction has been given to Larsen and Turbo(L&T).
World's largest cricket stadium to host Asia XI vs World XI match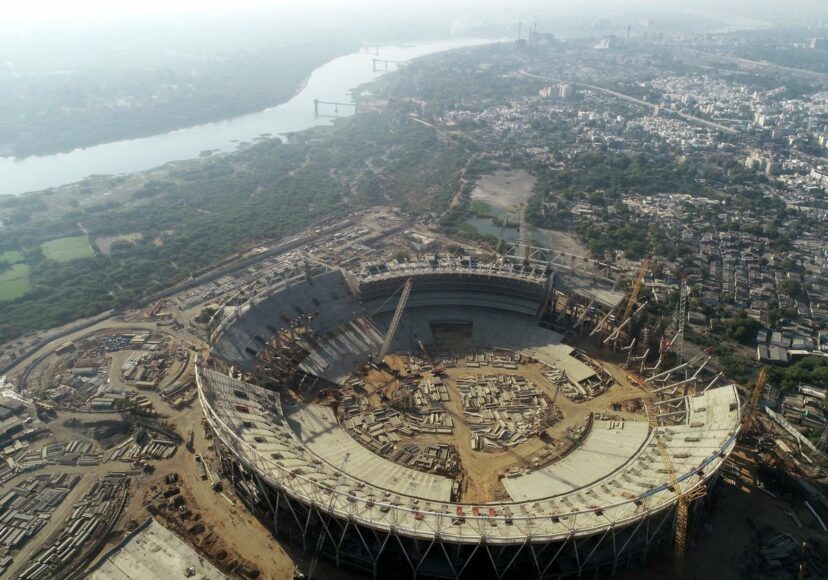 Sourav Ganguly has made quiet a few decisions ever since his tenure of BCCI President started. The Prince of Kolkata played an instrumental role in contesting the first ever day night test match in India, where the home team thumped Bangladesh by an innings and 46 runs to win the two match test series 2-0. Ganguly is in no mood to hold back as he announced Asia XI vs World XI match at Sardar Patel stadium in 2020.
The exhibition match will feature some top Asian stars like MS Dhoni, Rohit Sharma, Lasith Malinga and others compete in the same team against the top XI of the world.
"The game between Asia XI and World XI will be subjected to ICC's approval," Ganguly was quoted as saying by Indian Express.
Prime Minister Narendra Modi is expected to arrive at the venue for the star studded affair. Not to forget, building Motera stadium to a world class venue was the dream of Prime Minister Modi but he assigned the same to current home minister Amit Shah after he had to leave Gujarat after winning the 2014 general elections.