WWE is hyping things for the first episode of SmackDown live on Fox network premier on 4th October. The company has allready made a match official for the live event which features WWE champion Kofi Kingston defending his title against the beast Brock Lesnar. The premier event will be a star studded affair and is not less than a hyped pay per view.
To add more flair, the company has added Stone Cold Steve Austin for the SmackDown premier on Fox network. WWE confirmed the news on Fox's official twitter account.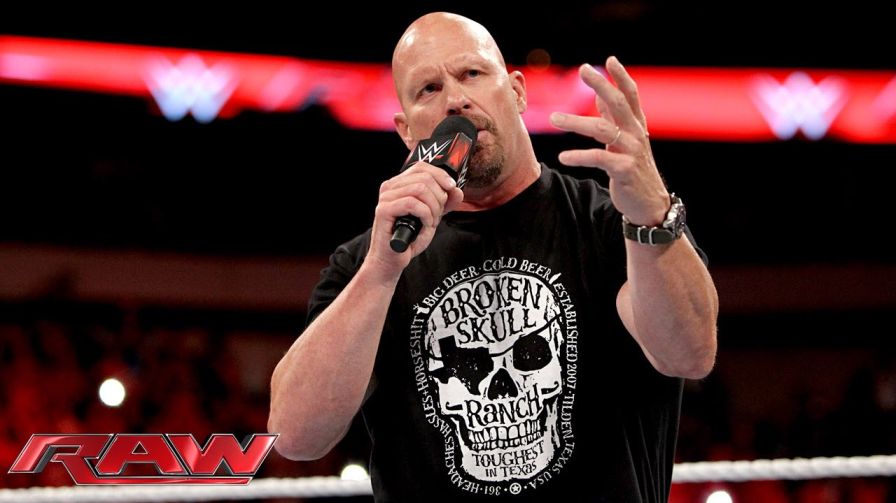 Steve Austin has also said that he can get back to the ring and wrestle again. The Texas rattlesnake was ousted from in ring action following several injuries but now he had much time to rest and he looks in great shape.
"For the last couple of weeks, down there at the RAW reunion in Tampa, down there at the Madison Square Garden show at Monday Night RAW – people always ask me, 'Hey man, you're still in really good shape. You got one more match left in you?' And I tell them, 'Man.' I say, 'You know, it's a tough thing to think about.
"Physically, would I be able to have one more match? Yes, most definitely, and I could make it to that match without being injured. Although the risks are always there, just because I think all of the surgeries, I had… where I had the spinal stenosis, and getting that bone spur taken off my spinal cord – I'm in a good place. Nerves are feeling a lot better than they use to. So, you know, in theory, could I have a match? In theory, yes," he said at Steve Austin show.
WWE Hall of Famers Kurt Angle, Lita, Mick Foley, Booker T, Hulk Hogan, Goldberg, Jerry "The King" Lawler, Mark Henry, Ric Flair and Sting are just some of the names expected to appear on the first episode of SmackDown on fox network.