Badminton is the fastest sport in the world when it comes to that with the World Record for the Fastest badminton smash being recorded clocking a whopping 493 km/h by Tan Boon Hoeng of Malaysia. This was in test conditions but still one can imagine the speeed generated by the racket on the shuttle to go at that pace.
Badminton is a sport in which the pace of the shuttle and the strokes are so fast that within the time span of around 20-30 seconds one could get a 50 stroke rally. The game is built up on quickness, agility, reflexes and presence of mind. Smash is a lethal weapon in the modern badminton which guarantees crucial points for a player. Indonesia's legendary shuttler Taufik Hidayat clocked the shuttle at 305 km/hr, and held the record of fastest badminton smash for a long-long time. However, with the modern racket making technologies and more fitter players, the record list has favored the shuttlers of current era. Danes have dominated the number but some Indians are also in the fray.
Here's a look at the top 5 fastest badminton smash.
5. Parupalli Kashyap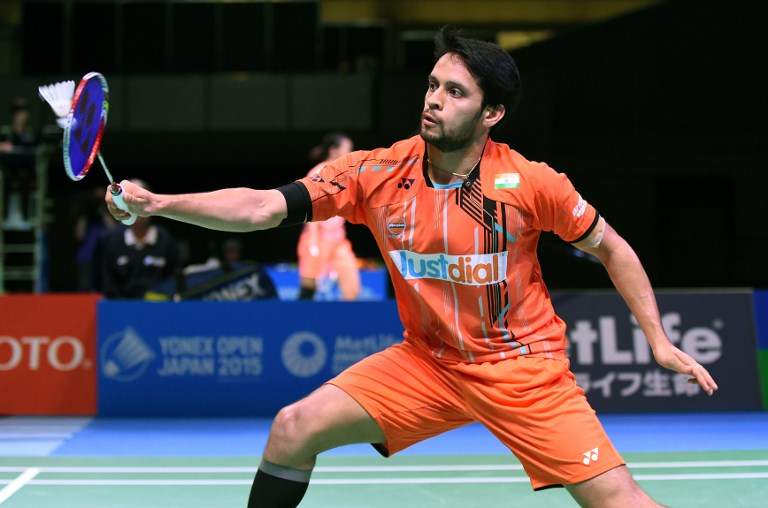 2014 Commonwealth Gold medalist and once India's top men singles shuttler consolidates the 5th position. He cracked down a shuttle at 401 km/hr during the 2015 Japan Open Super Series. The 31 years old shuttler reached the quarter finals of the tournament, eventually loosing to Chou Tien Chen of Chinese Taipei.
While the Indian shuttler is still finding his rhythm back, after falling to several injuries in past years. He is still considered as the inspiration to many Indian shuttlers and will continue to do so as India's quest to find a male Olympic medalist in badminton continues.
(Please open the second page from below to see the other four smashes)