Cricket can bring the deepest of emotions roll out from the eyes in form of tears from the players and the fans. Both player and spectator feel the connect with the game and that's why win and loss are the two different corners of river that can attach the sentiments to the game.
The players fight it out at the stadium with full determination but the outcome may display a different emotions of the fans who watch the game on television or from the stadium. However, there are some exceptions like Chemistry and the emotions sometimes get the better of the players. On several occasions they express their emotions following different factors like historic victories, controversies or failures. Off those all moments, one was when India lost the semi-finals of the ongoing world cup to New Zealand by 18 runs to bow out of the show piece event. The feelings were unexplainable, not only for the cricketers but also for a nation of 133 crore. On that note, here's a look at seven moments when cricket broke the heart of many and cricketers cried on the field.
7- Vinod Kambli walking off the ground with tears in his eyes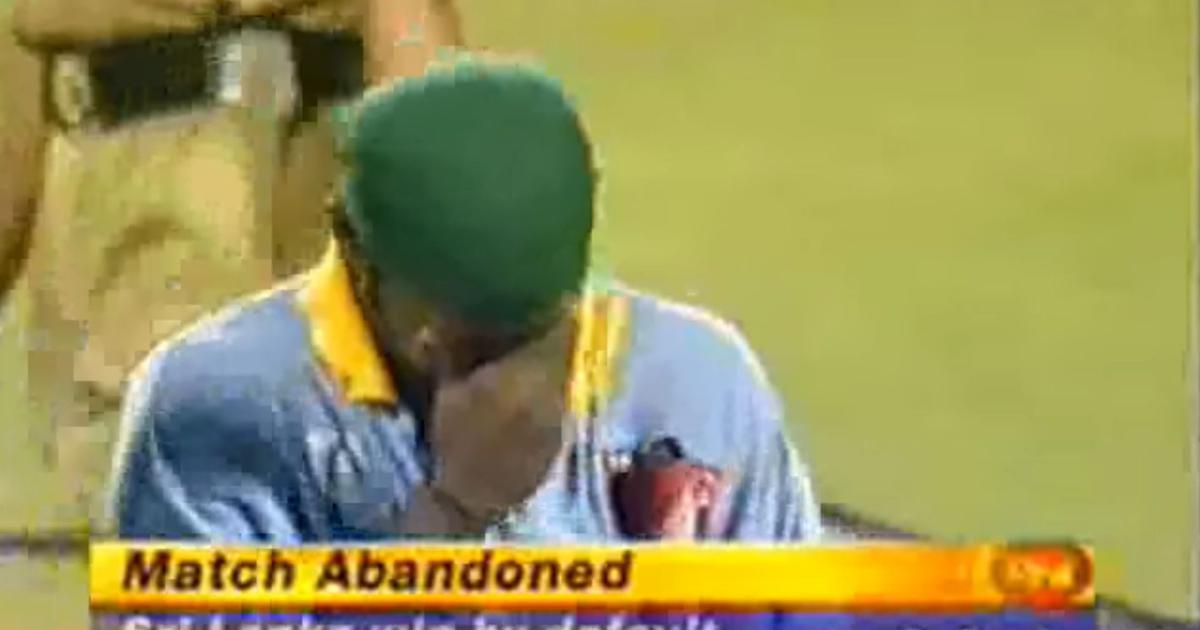 During the 1996 world cup semi final clash against Sri Lanka, Indian fans created ruckus in the stadium after which the umpires decided to hand over the victory to Sri Lanka. India were 120/8 at that stage and Kambli was the only specialist batsman out in the middle. The southpaw from Mumbai couldn't hold his emotions and broke down as he walked off the field.
Watch the video
(Please open the next page from the advertisement below to continue reading)