Delhi's Feroz Shah Kotla stadium was renamed after Arun Jaitley stadium in a ceremony in Jawaharlal Nehru stadium on Thursday. Jaitley served as the finance minister in Prime Minister Narendra Modi led first cabinet and served as former DDCA administrator.
In another move, a stand in the stadium was named after Indian skipper Virat Kohli. Home Minister Amit Shah also made an appearance in the ceremony.
Virat Kohli turned nostalgic after getting a big honour in his active playing days and he recalled the old times when he was a simple Delhi boy.
"It was in 2001 (2000) during a match against Zimbabwe, my childhood coach Rajkumar Sharma gave me two tickets. I remember clinging to the gallery grill asking for Javagal Srinath's autograph. I was telling my brother how far we have come," Kohli said in the ceremony.
"So today to have a pavilion in my name at the same stadium is surreal and a great honour," he added.
Kohli turns emotional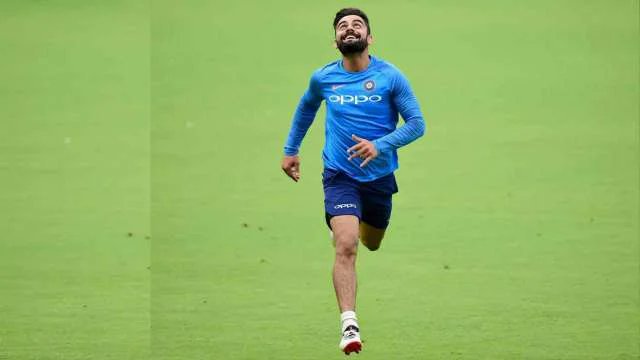 A video of the event is going viral on social media, in which the Indian captain is seated, holding wife Anushka Sharma's hands. During this, Anushka was kissing his hand. Actually, DDCA President Rajat Sharma shared an anecdote with the people present there. He recalled an event when Jaitley visited Kohli's home after his father's death.
After knowing that the cricketer went to play his match despite his father's demise, Jaitley praised him and predicted that Virat would become a big name and there wouldn't be anyone bigger than him in the history of Delhi's cricket.
The Indian captain and his wife Anushka Sharma hold back their tears on the mention of cricketers late father and they both were spotted supporting each other by holding each others hand tightly.
Watch the video
Kohli will next be seen in the three match T20 series against South Africa, starting 15 September in Dharamshala.