Virat Kohli and Anushka Sharma are considered one of the most beautiful and romantic couples in the country. The power couple take great care of each other which was spotted in a ceremony where Anushka consoled Virat after he became emotional on the mention of his late father. Virat does not miss any chance to show love to Anushka and he keeps sharing photos on social media. Recently, Anushka shared her childhood photos on her official Instagram handle and wrote in the caption 'Little Me'.
View this post on Instagram
Anushka shared three photos in the post and the Indian captain could not hold back and commented with a heart emoji. It was clear from his reaction that he liked and was in love with the childhood picture of his wife. After spotting his comment, now fans have started calling him "romantic".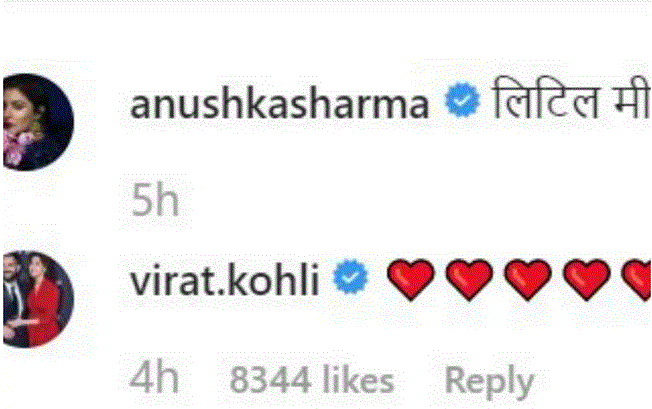 Kohli turns emotional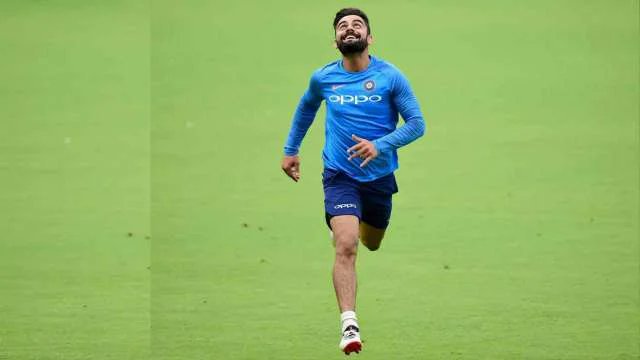 Feroz Shah Kotla stadium was recently renamed as Arun Jaitley stadium. In another move, a stand in the stadium was named after Indian skipper Virat Kohli. Home Minister Amit Shah also made an appearance in the ceremony.
A video of the event is going viral on social media, in which the Indian captain is seated, holding wife Anushka Sharma's hands. During this, Anushka was kissing his hand. Actually, DDCA President Rajat Sharma shared an anecdote with the people present there. He recalled an event when Jaitley visited Kohli's home after his father's death.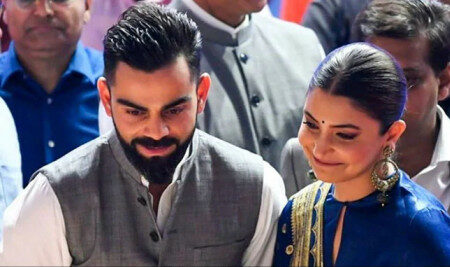 After knowing that the cricketer went to play his match despite his father's demise, Jaitley praised him and predicted that Virat would become a big name and there wouldn't be anyone bigger than him in the history of Delhi's cricket.
The Indian captain and his wife Anushka Sharma hold back their tears on the mention of cricketers late father and they both were spotted supporting each other by holding each others hand tightly.