World's greatest batsman Virat Kohli step up to the pedal and showed positive intent in India's first ever day night test against Bangladesh to score a dominating hundred. In the pink ball test in Kolkata, Virat became the fastest batsman to score five thousand runs as a captain after scoring 32 runs against Bangladesh.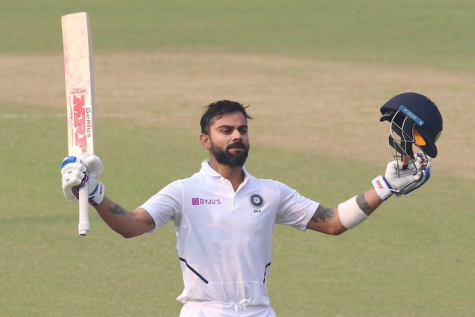 While Virat did it in the 86th innings, Australia captain Ricky Ponting reached the milestone in 97 innings and the West Indies' greatest captain Clive Lloyd completed five runs in the 106th innings. Virat has now reached number six in the list of captains scoring five thousand runs. Graeme Smith of South Africa ranks first in the list of most Test runs scored bys a captain. Smith has scored 869 runs in 193 innings of 109 matches, Australia's Alan Border (93 matches, 6623 runs) takes the second place, Ricky Ponting takes the third place (77 matches, 6542 runs), Clive Lloyd of Windies takes the fourth place (74 matches, 5222 runs) and Stephen Fleming takes the fifth place (80 matches, 5156 runs).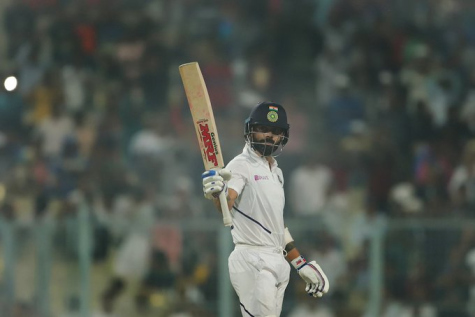 The Indian captain also smashed the record of Ricky Ponting's 27 century in test cricket. Kohli completed 2 runs in the 68th over of the second innings, bowled by Taijul Islam to create history. He is now the second in the list of captains with most hundreds in the longest format. Ponting and Kohli were tied at 19 centuries each in the longer version of the game but the list is headed by Proteas great Graeme Smith with 25 centuries.
Kohli also equalled the record of Ricky Ponting's 41 centuries across all three formats of the game.