Cricket and football are the two most followed sports in the world and the players are known globally, however, footballers are a little ahead when it comes to fan base. When it comes to spending time on the field, footballers are no way near to the cricketers, who indulge in gruelling 5 day test match, a one day game or even a T20 game also spans to be longer than the slated 90 minutes of a football game.
It may be an indication that cricketers need to focus more on their fitness than the footballers who may have to be on the field for 90 minutes but a cricketer may spend his time on the field for complete day under the sultry heat of the sun. Its worth mentioning that most football matches are played in the evening, when its lot cooler.
Virat Kohli spends time on the field more than any footballer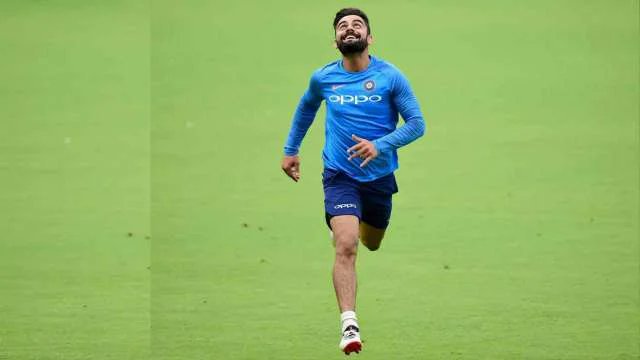 According to The Hindu's Business Line, Virat Kohli's packed schedule says that he plays 79 International games in a year and if we add IPL games to it, the number will reach 93 matches per year. That roughly means that he steps foot on the field on every fourth day of the year.
Many would argue that this was the world cup year and that's why the Indian skipper had to play more matches but footballers also play Champions League, Euro, African Nations Cup or Copa America on a regular basis. Mo Salah, who is Liverpool's star striker, plays 38 matches for his English Premier League side along with 12 Champions league appearance and some FA cup showdowns, which makes his tally 63 matches per year.
The statistics makes it clear that cricketers have more workload on themselves and they need to train in a better way to step on the field on a regular basis without any injury concerns.