Gone are those days when a young Virat Kohli brought his aggression and arrogance into play for which he was hated by cricket fans all over the world. The Delhi lad has turned from an angry young man to a calm and composed gentleman and the credit must go to the woman in his life- Anushka Sharma.
The 30-year-old has played some masterful innings for India and also earned the respect of fans. One such instance was seen during India's world cup clash against Australia when Virat Kohli was seen signalling at the crowd.
The crowd was booing and insulting Steve Smith, who was standing at third man. Virat Kohli signaled the crowd to stop booing and asked them to applaud for the brilliant fielding effort put away by the former Australia skipper.
The gesture won hearts of many fans and the cricket pundits all over the world. He was praised by many on social media for the noble gesture.
Virat Kohli's fandom continues to grow in Pakistan
The Indian captain has been a nightmare for the neighbours at the cricket field. But fans from across the border also admire the skills of Kohli and feel that India is lucky to have a batsman like him. They even call Babar Azam as the Virat Kohli of Pakistan.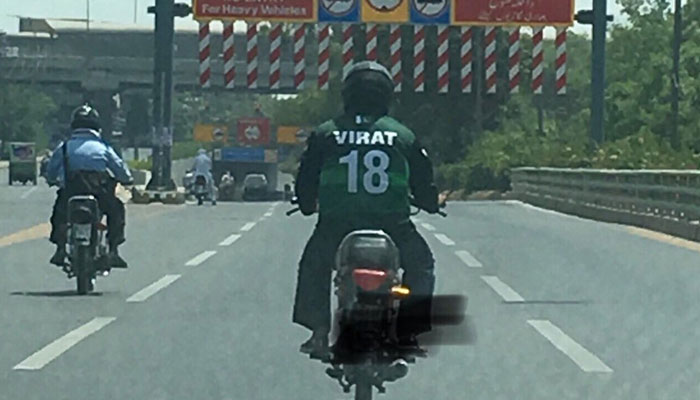 Before India takes on Pakistan in the world cup on 16th June, a photo of Virat Kohli's fan is doing round on social media and interestingly it is from the streets of Lahore in Punjab Province of Pakistan.
In the viral picture, a man is riding a two wheeler on the streets of Lahore with Virat Kohli and his jersey number "18", printed at the back. This clearly depicts the popularity of the Indian captain in Pakistan.
Photo of the day. A Virat Kohli fan with his jersey number 18 spotted on the roads of Lahore. Picture via @sohailimrangeo pic.twitter.com/JuoX3NHZMu

— Mazher Arshad (@MazherArshad) June 9, 2019