India pipped a low lying West Indies by 257 runs to win the second test at Sabina Park, Jamaica and clinch the series 2-0. With the two resounding wins, India are the table toppers in ICC Test championship with 120 points.
The tour started on 3 August with the three match T20 series, which India clean swept 3-0 to take some momentum forward. In the three match ODI series, the first match in Guyana was washed off due to rain and wet outfield. Team India won the remaining two matches to take the series 2-0. Now the Virat Kohli led team has clean swept in the test series to take confidence ahead in the home series against South Africa.
Its worth mentioning that 60 points will be awarded to the winning team in a two match test series. India won two matches which gives them 120 points. Talking about the points table, New Zealand, Sri Lanka, Australia and England have won one match each. New Zealand and Sri Lanka have 60 points while Australia and England have 32 points.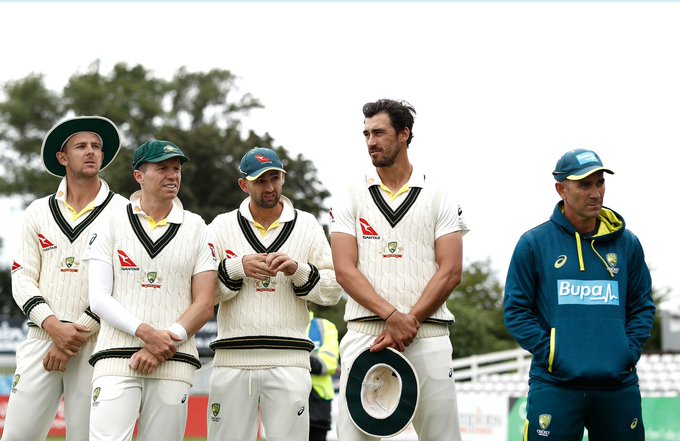 New Zealand takes the number two spot with a win over Sri Lanka in the test series. However, the Lankan team bounced back in the second test to take the third spot in the points table with 60 points.
Australia takes the number four spot with 32 points. In the three Ashes test matches, they have won one, lost one and one match ended in a draw. England takes the number five spot with 32 points.
How are points distributed
Winning a match in a two-match series gives 60 points. Winning a match in a three-match series gives 40 points. A win in a four-match series fetches 30 points. At the same time, winning a match in a five-match series gives 24 points.
Pakistan, Bangladesh and South Africa are yet to start their World Test Championship campaign.