The build to the 2020 IPL started with all the franchises strengthening their team by purchasing players in the auction held in Kolkata on 19 December. Preparations for the 13th season have intensified, but the BCCI is yet to release the schedule of the upcoming IPL season. It is expected that the IPL 2020 may start from the last week of March but reports are rife that the season final will be played at Sardar Patel stadium which is the most biggest stadium in the world when it comes to seating capacity.
The Sardar Patel Gujarat Stadium in Ahmedabad, also known as Motera Stadium has hosted quiet a few International matches since it arrived to cricket map in 1983. At the present moment, the stadium is undergoing a renovation after which it will become the world's largest cricket stadium which can hold over 1 lakh spectators. The stadium is being redeveloped across a massive 63 acres under the architect firm M/s Populous.
According to Sports Tak, the BCCI plans to break all the records of spectators in a T20 match by holding the final of the IPL 2020 at Sardar Patel Stadium (Motera). In response to a question, the organizers have said that the final of IPL 2020 will be played in Ahmedabad. However, no official statement has been issued yet.
World's largest cricket stadium to host Asia XI vs World XI match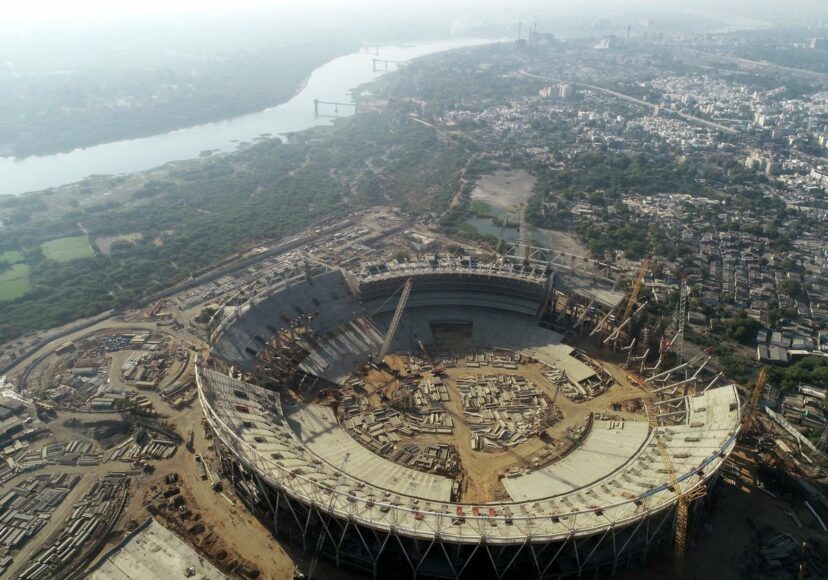 Sourav Ganguly has made quiet a few decisions ever since his tenure of BCCI President started. The Prince of Kolkata played an instrumental role in contesting the first ever day night test match in India, where the home team thumped Bangladesh by an innings and 46 runs to win the two match test series 2-0. Ganguly is in no mood to hold back as he announced Asia XI vs World XI match at Sardar Patel stadium in 2020.
The exhibition match will feature some top Asian stars like MS Dhoni, Rohit Sharma, Lasith Malinga and others compete in the same team against the top XI of the world.