WWE superstars Seth Rollins and Becky Lynch are officially engaged. Lynch announced the happiest news over social media on Thursday. Earlier, Seth had said in an interview that he wants to marry Becky and have kids with her.
In the picture, the couple are wearing a heartwarming smile. They stood at a rocky beach with Becky flaunting her ring. "Happiest day of my life. For the rest of my life," Becky wrote.
The power couple is reported to see other in the early parts of this year and in they finally made their relationship public in May. The two were good friends before love bloomed between the two. Seth is the current Universal champion and Becky is RAW women's champion, which make them the face of WWE.
Seth has been engaged before but never got married, while it will be the first marriage for Becky.
Professional career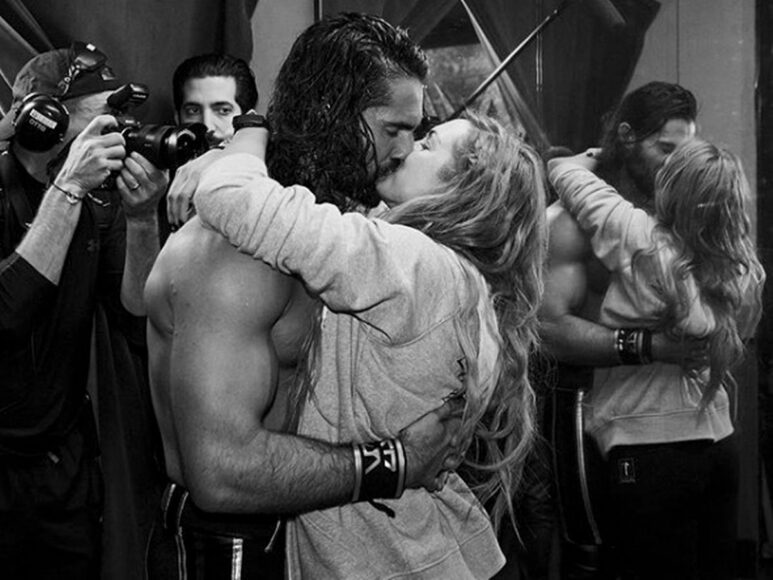 Seth is currently two belts with Universal title and RAW tag team champion alongside Braun Strowman. It is likely that Strowman will face him for the Universal title at the upcoming pay per view- Clash of Champions as the big man has set his sights on the title and Rollins being wise, realized that. However, with both the men being tag team champions, WWE may create a new storyline for them.
Becky is likely to defend her title against Sasha Banks who assaulted her a night after Summerslam. Not to forget, Banks returned to RAW in Toronto and assaulted Natalya, who was coming from back of a loss to Lynch at the Summerslam.
Clash of Champions is schedule to take place in September.