Former India captain Mahendra Singh Dhoni has been admired all over the world for his cool and composed nature that makes him one of the best leaders in the world. Dhoni overtook the reign of the Indian team when they were going through a rough patch after Greg Chappel's departure. The man from Ranchi turned the fortunes of the Indian side and won every ICC trophy that makes him the greatest captain ever to lead the "Men In Blue". The 37-years-old gets all the love in the world but many few would have known some of the dark side of Dhoni. The man has got so much of positivity that it becomes difficult to research all the bad things about him. Since i got to know some negative points about him, i thought to share it with you all.
Departure of the senior players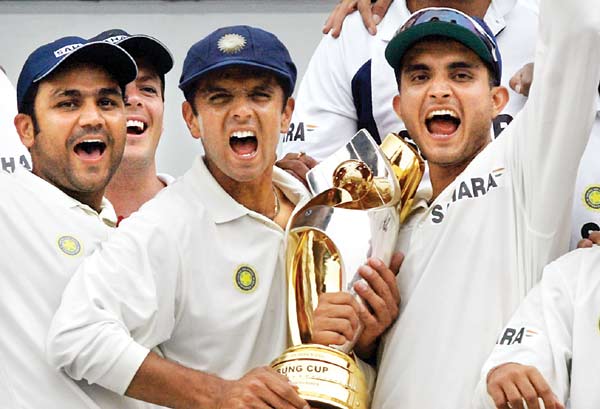 Dhoni turned the fortunes of the Indian team when he was named the skipper of the 2007 World T20 side. A man with long hairs spun the web and guided a young Indian side to the world cup triumph that came as a surprise to many cricket pundits.
He was later handed the test and ODI captaincy and that was the time when he wanted young players in the side, leaving out the old legs like Sourav Ganguly and VVS Laxman. He later went on to win the 2011 world cup that made him more of a profilic figure in Indian cricket.
Some of the heroes of the 2011 world cup like Harbhajan Singh, Yuvraj Singh and Virender Sehwag were dropped from the team despite their consistent effort and Dhoni is said to be the culprit to over their career before the deadline.
People believe he is the reason why Rahul Dravid retired on the peak point of his career which didn't go well with the fans of Dravid.
He is also criticized for backing someone and eventually making sure that his decision doesn't go wrong. This part of his captaincy has given rise to several stars like Virat Kohli, Rohit Sharma and R. Ashwin but still didn't go well with some fans.
(Please open the next page to see the other reasons)