British Television presenter Bear Grylls and his show Man vs Wild has garnered huge audience base in the world and India as well. Grylls, a survivor expert tells how one can survive if he is stranded on the most deadliest places in the world which includes- rain forests, desserts, hilly areas, forests, sea beaches and much more.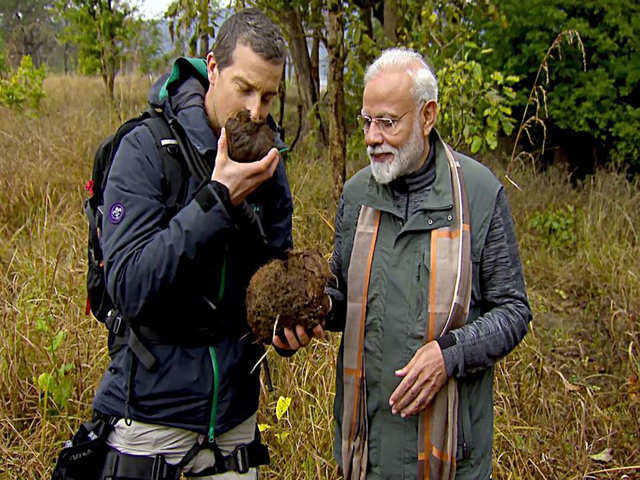 He garnered more exposure in India after he shot an episode with Indian Prime Minister Narendra Modi in the Jim Corbett National Park in Uttarakhand. Aftet this, he shot an episode with South movie star Rajnikanth in Bandipur Tiger Reserve  of Karnataka. He is expected to shot another episode with Akshay Kumar and two other celebrities as well.
Deepika Padukone and Virat Kohli to feature in Man vs Wild ?
A report in New Indian Express states that Deepika Padukone, who is one of the highest paid actress in Bollywood is set to feature in Man vs Wild with Bear Grylls. Another surprise in the list is the name of Indian captain Virat Kohli in the 14 part series.
The news is not yet confirmed by Grylls or Discovery but if the rumours are true, then it will be a treat for the fans of both the celebrities.