3- Rajyavardhan Singh Rathore's heroics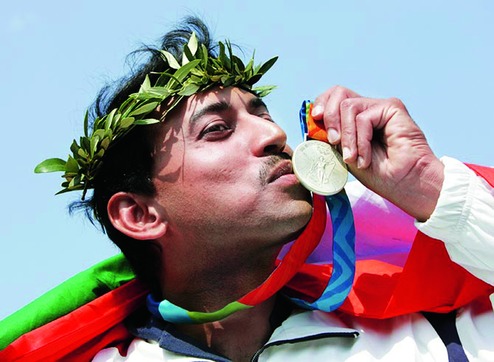 The current sports minister of the country has contributed alot for the success of sports in the country after he was made the sports minister in the Narendra Modi government. Though Rathore's greatest achievement came at a time when the nation needed a role model at the greatest stage of them all- Olympics.
During the late 90's and early 20's, every other sports started losing its grip and cricket was the lone thing of entertainment for the fans. Then came services man Rajyavardhan Singh Rathore and changed the complexion of Indian sports.
Back then very few Indians would have taken Olympics seriously as the nation didn't do well in the marquee event but Rajyavardhan became a household name after he clinched a silver in men's double trap shooting. The sport was not a popular event in India and a silver by the current sports minister meant that it gave so much of inspiration to the youngsters which produced top shooters like Abhinav Bindra, Gagan Narang, Heena Sidh, Jitu Rai and others.
Shooting continues to be a leading sports in India currently and don't be surprised if we start getting assured medal at Olympics in the shooting discipline.
The seed sown by Rathore is yielding great results and the tree continues to grow.