Rising cross border tension between India and Pakistan is not a happening sign for the peace of both the countries. Indian government was in action after 40 CRPF personnels were killed in a suicidal bomb blast by a Jaish-e-Mohammad terrorist. Not to forget, Jaish has its headquarters situated in Bahawalpur area of Pakistan which is near the Rajasthan border in India.
The unfortunate and cowardly act by the terrorist was condemned by the country and Pakistan was again under fire for raising terrorist organizations. Several Indian cricketers donated money to the families of the martyred army personnels and demanded that India should not play Pakistan in the upcoming cricket world cup 2019.
Team India do the needful
Meanwhile, Indian team is currently plying its trade in the five match ODI series against Australia. Before the start of the 3rd ODI in Ranchi, the men in blue led by its inspirational captain Virat Kohli donned the camouflaged army caps to pay tribute to the martyred army men in the Pulwama attack.
Before the start of the game, Lieutenant Colonel MS Dhoni distributed the cap to the players, coaches and the team management. Its worth mentioning that Dhoni is a part of territorial army and has performed several deadly acts like para jumping which is done by other army personnels.
Team India's match winner Kedar Jadhav saluted Dhoni when the former skipper presented him the cap before the game.
Here are some pictures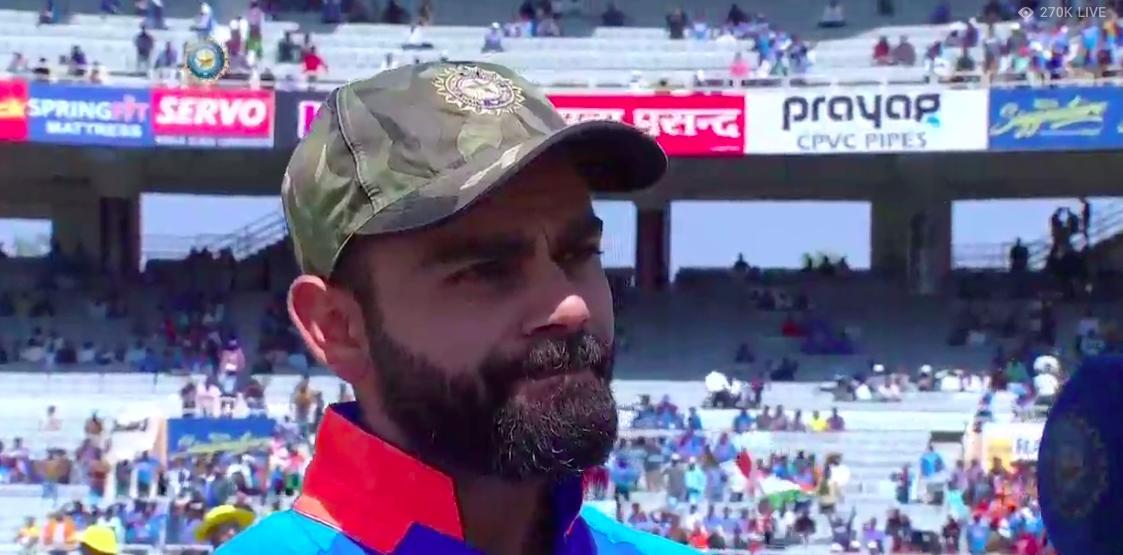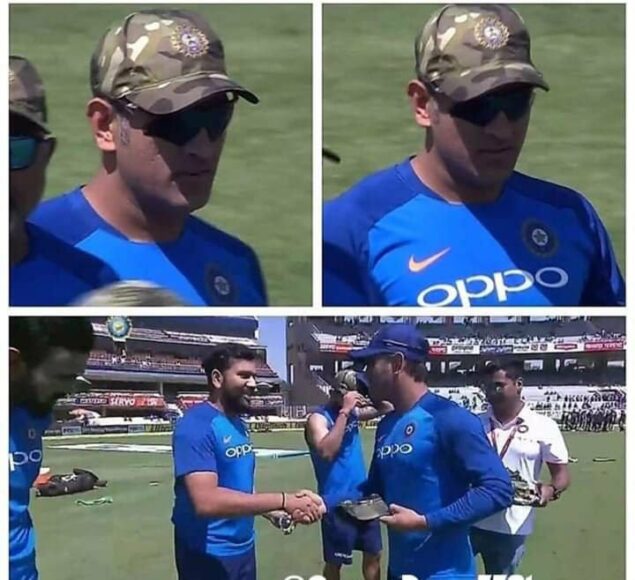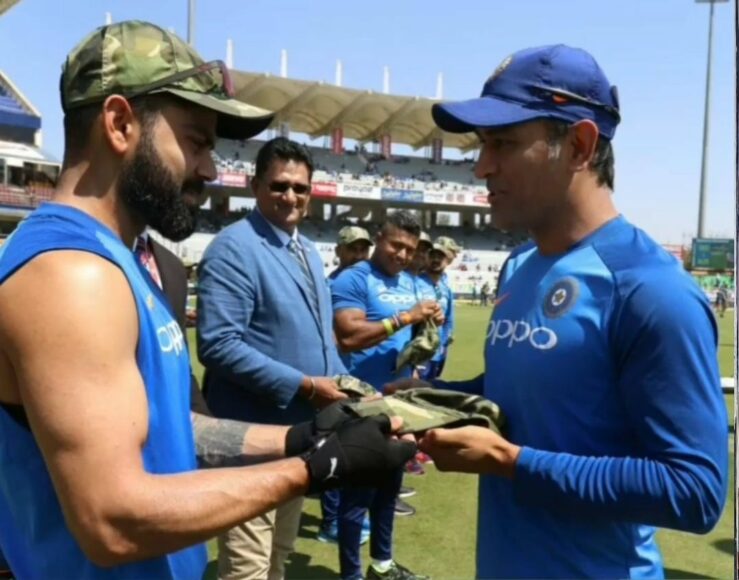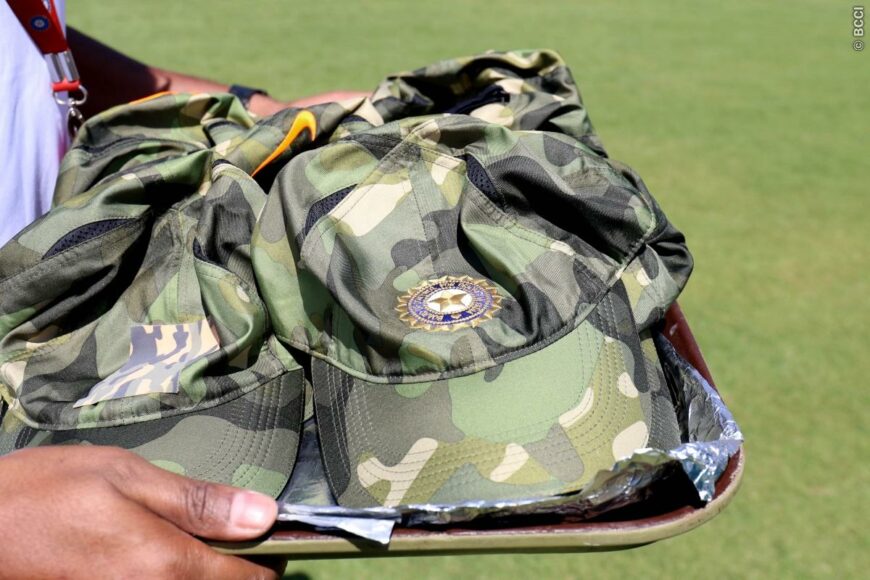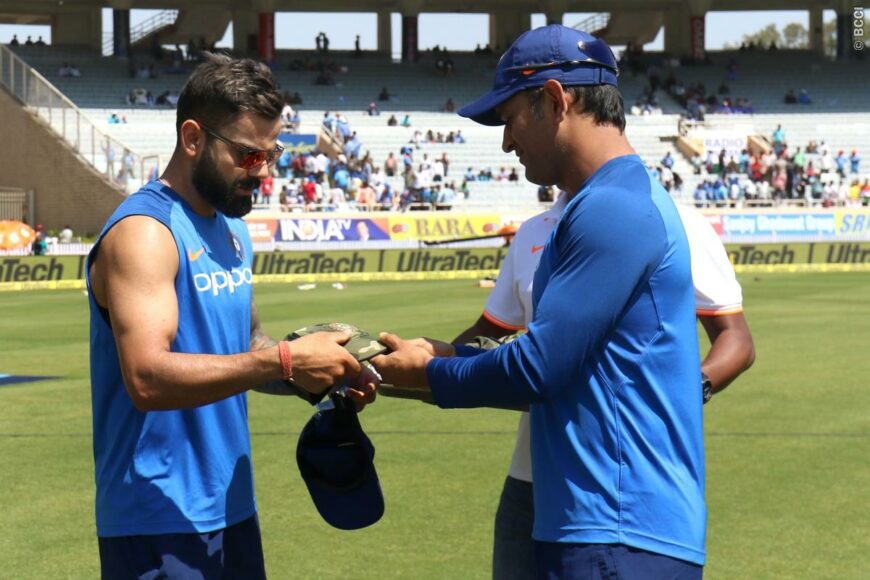 "#TeamIndia will be sporting camouflage caps today as mark of tribute to the loss of lives in Pulwama terror attack and the armed forces. And to encourage countrymen to donate to the National Defence Fund for taking care of the education of the dependents of the martyrs, #JaiHind," wrote team India's official Instagram account.
(Picture credits: Twitter)