India fought back to level the series 1-1 in Rajkot on Friday after winning the 2nd ODI by 36 runs against a formidable looking Australia. After losing the toss, Rohit Sharma build a solid foundation with Shikhar Dhawan to make it easy for the middle order batsman. India finished on 340/6 at the end of 50 overs to set a mammoth target for Australia, thanks to the final flourish by KL Rahul, who came to bat at an unusual number five.
The visitors lost David Warner in the initial overs which didn't help their cause. Steve Smith tried to stick to one end of the wicket but it didn't prove enough after Mohammed Shami(3/77), Navdeep Saini(2/62), Kuldeep Yadav(2/65) and Ravindra Jadeja(2/58) went through the Australian batting order.
Rohit Sharma injures his shoulder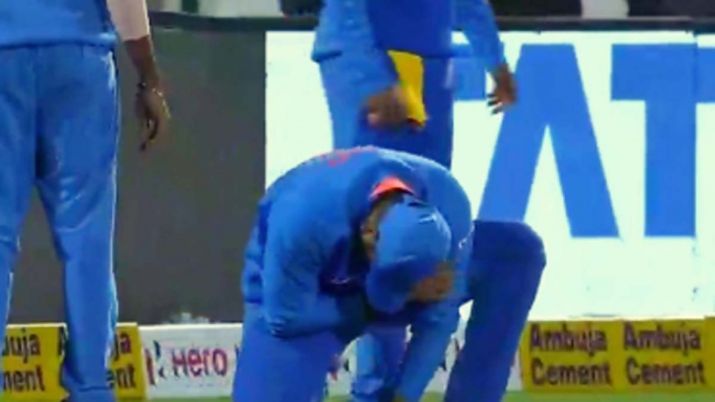 Shikhar Dhawan didn't field in the Australian innings after he was struck hard on the ribcage while batting in the first innings. He carried on and scored 96 runs but didn't take the field which was a matter of concern for the team management.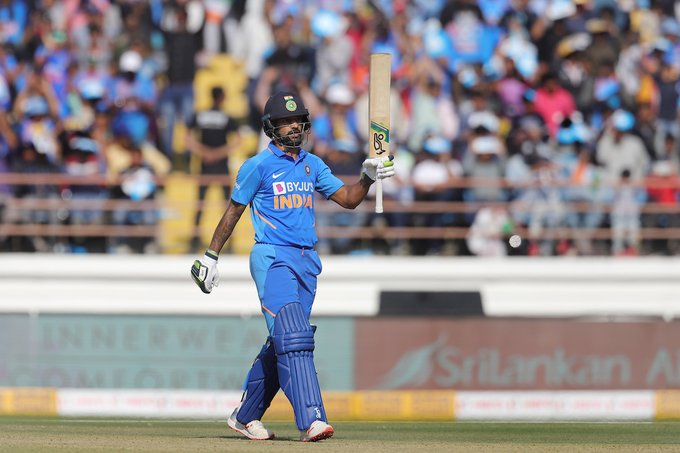 Losing one opener at a time, when all the top players are with the India A team for the New Zealand A tour, which can turn out to be a big headache for the management. However, it even became worse when Rohit Sharma injured his shoulder, while fielding in the second innings of the match.
In the 43rd over of the Australian innings, Rohit awkwardly dived to save a possible boundary but ended up getting hurt. Running in from sweeper cover to deep point, the Mumbai lad dived and tumbled near the ropes and ended up jamming his shoulders after which he could not collect the ball and throw it to the wicket-keeper. He could not save the boundary and clutched his shoulders in agony, which was not a happening sign. He was taken off the field by the team physio- Nitin Patel and Kedar Jadhav replaced him on the field.
Virat Kohli gave an update about his injury and said that there is nothing to worry about as there is no tear and Rohit will be ready for the showdown in the final ODI in Bengaluru.
"I asked Rohit briefly just now. It's that left shoulder that has popped out a few times. There's no tear so hopefully he should be back for the next game," Virat said during the post match presentation.