After two successful day in weightlifting, Indian athletes will look to continue the gold rush on Day 3 of the competition. Indian hockey team will start off their campaign against arch-rivals Pakistan in a high profile encounter. Pakistan is now coached by Roelant Oltmans, who is former coach of Indian hockey team. India's cyclist and gymnasts will also be action, competing for a medal. Three weightlifting events are also lined up for the day, which yet again promises to be a medal prospect for India. Three Indian boxers will also kickstart their campaign alongside Indian mixed badminton team, who will be competing in the quarter finals. Live Updates: Live updates: India at Day 3 of Gold Coast CWG 2018
Highlights: India at Day 3 of Gold Coast CWG 2018(All the timings are in IST)
19:00 pm: Thankyou for being with us today, as day 3 comes to a close. Do tune in tomorrow for the 4th day action, as Indian athletes will eye several medals in weightlifting and shooting. Till then watch the schedule of Indian athletes on day 4-here
18:14 pm: SQUASH: Joshna Chinappa loses 5-11, 6-11, 9-11 to Joelle King of New Zealand in women's singles quarterfinal
17:00 pm:
16:38: Rahul lifts a total weight of 338 kg(151 in snatch+187 in clean and jerk).
---
Gold for India!!
16:33 pm: India's Venkat Rahul wins gold medal in men's 85 kg weightlifting. This is the 6th medal coming from Weightlifting.
---
15:57 pm: Indian men basketball team looses to England 54-100 in round Pool B.
Indian women's basketball team goes down to Malaysia 72-85 in round Pool B.
---
15:45 pm: India's Hussam Mohammed moves in the round of 8 by defeating Warawara of Tanzania. Judges hand her a unanimous decision (5-0).
---
15: 34 pm: Sajan Prakash finishes last in men's 200 m butterfly.
---
15:30 pm: Boxing: India's Hussam Mohammed up next in the round of 16.
---
Gold Quest in weightlifting to continue?
15:23 pm: Weightlifting: Possibility of another gold for India, as Venkat Rahul finishes at joint 1st position after snatch event with a total of 151.
---
15:10 pm: Lawn bowl: Malta defeated India 13-11 in the quarterfinal of the women's fours event.
---
15:05 pm: Aruna Budda Reddy and Pranati Das finished 14th and 16th respectively in the women's individual all-around gymnastics event.
---
14:25 pm: L. Sarita Devi advances to quarters finals of women's 60 kg. Judges hand her a unanimous win (5-0)
---
14:20 pm: In Women's Fours Quarterfinal of the Lawn Bowls, India lose 11-13 to Malta.
---
12:15 pm: In the Men's 15km scratch race (heats), India's Manjeet Singh failed to qualify for the next round.
---
Draw!
11:40 am: Pakistan come from 0-2 to draw 2-2 with India, courtesy of a last minute penalty corner strike by Ali Mubhashar and a strike by Muhammad Irfan Jr. earlier.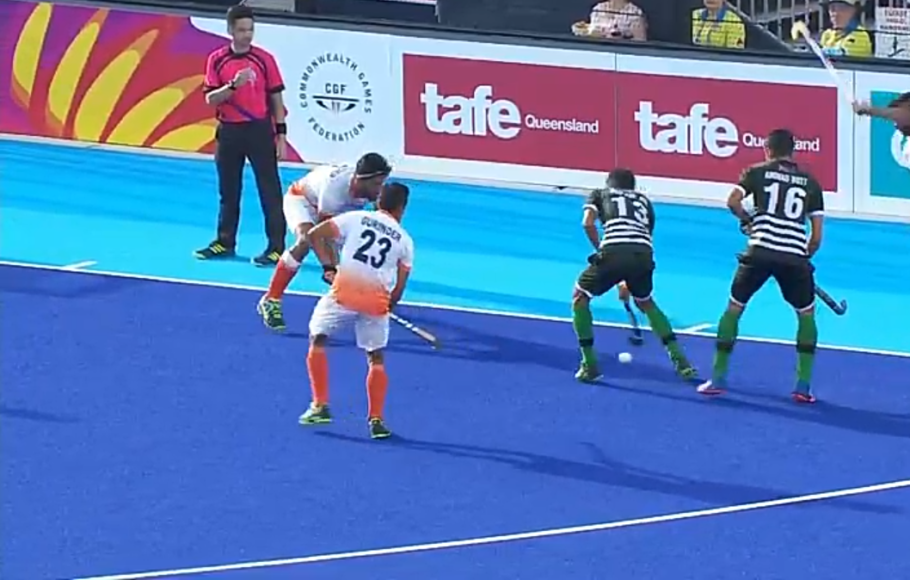 ---
11:25 am: Weightlifting: India's Vandna Gupta out of medal hunt, as she finishes with a total of 180 kg(80+100)
---
11:17 am: Fourth and final quarter underway as India have a slender lead of 2-1.
---
Pakistan scores
11:03 am: Pakistan pull one back in 38′ minute of the match. Sreejesh is howling at the defense, as there was a big space between him and defensive line that gave the best opportunity to Pakistan, great finish by Muhammad Irfan Jr.
10:44 am: India goes into the half time with a 2-0 lead over Pakistan.
---
Goal! For India
10:35 am: Harmanpreet Singh drags a powerful flick in top right corner of the net to extend India's lead. Ind 2-0 Pak
---
10:20 am: India leads 1-0 against Pakistan after the end of first quarter.
---
10:15: Hockey: Dilpreet Singh gives India an early lead in the match, what a finish by the 18-year-old. Ind 1-0 Pak.
---
10:00 am: The rivalry in hockey continues as India takes on Pakistan in men's hockey, action gets underway.
---
09:43 am: India's men's pairs lost to Norfolk Island in round 5 while in the women's fours, India comfortably won against Fiji 21-9.
---
09:04 am: After India women's team defeated Malaysia 3-0 in the team event, the men's team repeated their success by comfortably winning 3-0 over the Malaysian men's. What a day for Indian TT.
---
08:50 am: India is currently 3rd in the medals tally with 3 gold, 1 silver and 1 bronze.
---
08:35 am: Table Tennis: Indian men's team take a 2-0 lead against Malaysia, one win away from a spot in semi finals.
---
08:32 am: India dominated the proceeding in badminton mixed team events, as they outclass Mauritius 3-0 to book a place in semi finals.
Satwiksairaj/Chirag beat Aatish Lubah/Christopher Jean of Maurutius 21-12,21-3
Sikki Reddy/Ashwini Ponappa beat Aurelie Marie Elisa ALLET/Nicki Cham-Lam 21-8, 21-7.
Kidambi Srikanth beat Georges Julien Paul 21-12, 21-14.
---
08:10 am:
---
07:50 am: Badminton: India take a 2-0 lead over Mauritius in mixed team events quarter final, courtesy of a stunning performance by Sikki Reddy/Ashwini Ponappa outclassing Aurelie Marie Elisa ALLET/Nicki Cham-Lam 21-8, 21-7.
---
07:50 am: Gymnastics: India's Yogeshwar Singh finished 14 in men's individual all-round final.
---
07:39 am:
#GC2018: What a start to the day, as Sathish Sivalingam defends his title in style to give India its 3 gold medal, he lifts a total of 317 kg. #CommonwealthGames2018 #GC2018Weightlifting
Follow live "https://t.co/Mm0VRmX8CD" pic.twitter.com/G7md4IHDbO

— Digitalsporty.com (@digitalsporty) April 7, 2018
---
Third Gold for India and it again comes from Weightlifting!
07:30 am: India's Sathish Sivalingam defends his title and wins the gold in men's 77 kg weightlifting. Outstanding performance from the man from Vellore as he lifts a total of 317 kg.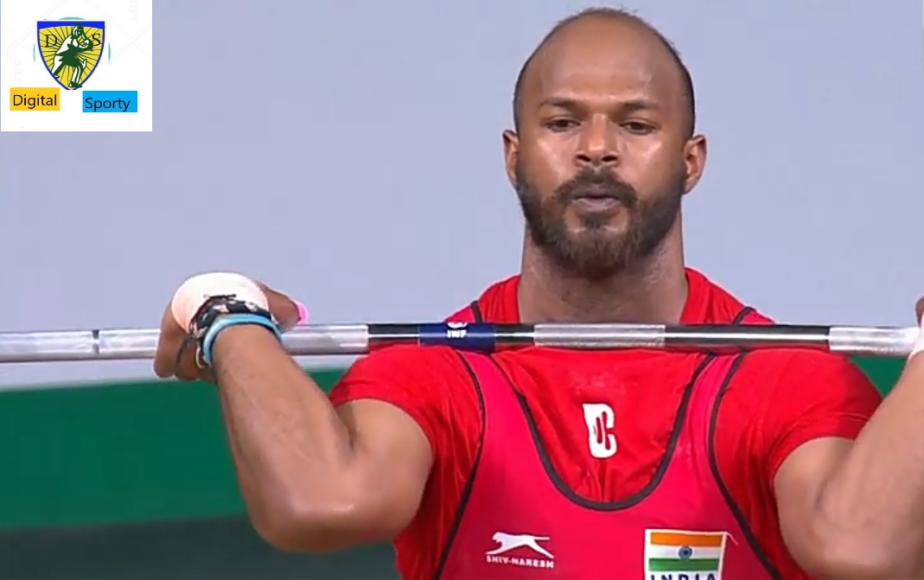 ---
07:06 am:  50m backstroke heats, Srihari Natraj sets a time of 26.47 to finish third in his heat and ninth overall. Qualifies for the semifinals and sets a national record!
7:01 am: Good start for Indian badminton team in the quarter finals. Doubles pair of Satwiksairaj/Chirag outclass Aatish Lubah/Christopher Jean of Maurutius 21-12,21-3, to give India an early lead. India's women's doubles pair of Sikki Reddy/Ashwini Ponappa in action.
---
6:55 am: Good news for India in Table Tennis, Indian woman's team beat Malaysia 3-0, to advance in the semi final, good wins for Manika Batra, Madhurika Patkar and doubles pair of Mouma Das/Madhurika Patkar.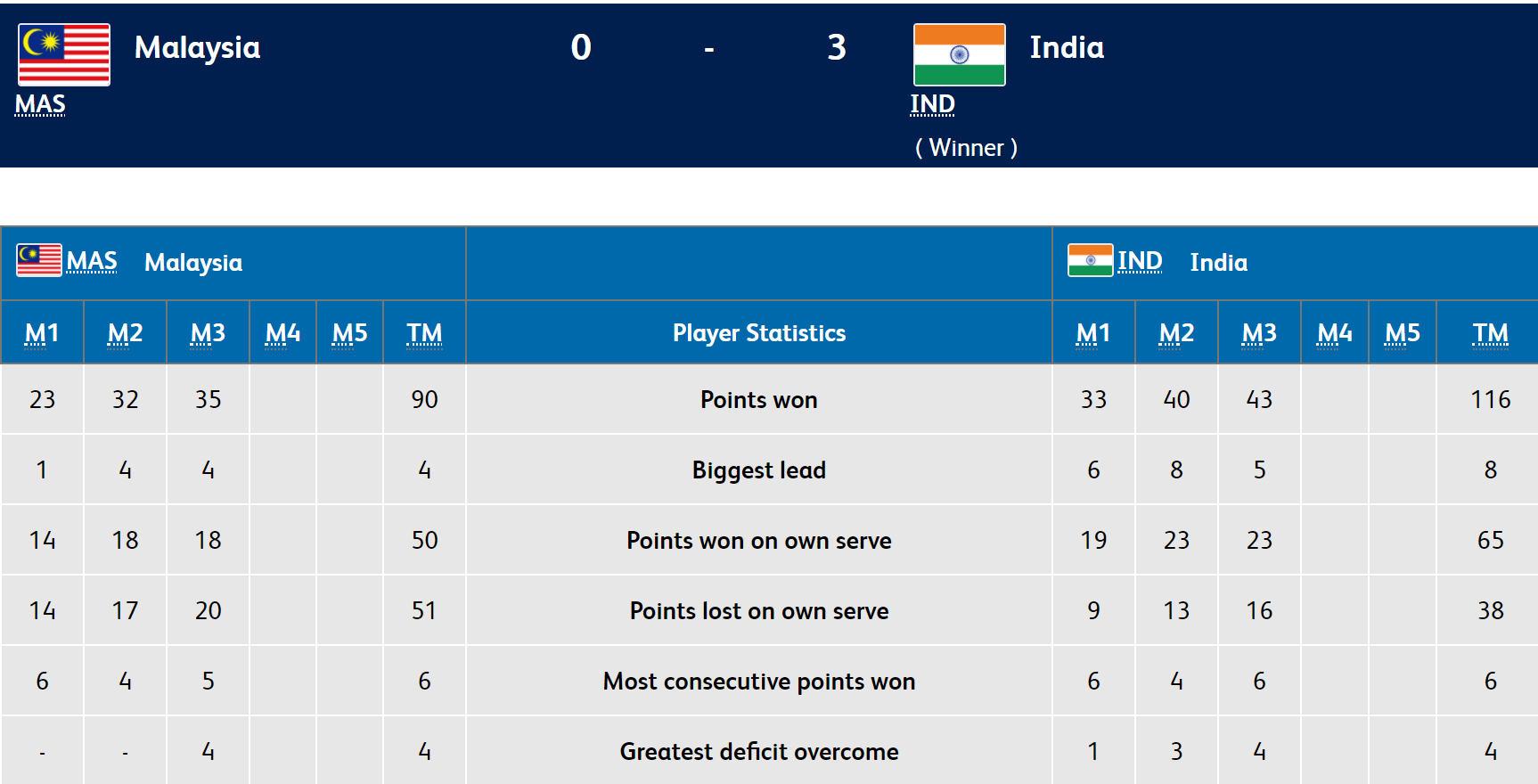 ---
6:35 am:Artistic Gymnastics: Yogeshwar Singh slips to 6th spot with a total point of 63.350.
---
6:30 am: Sathish Kumar Shivalingam is currently placed 2nd with 144 kg in weightlifting 77kg category snatch, as clean and jerk event gets underway.
---
6:19 am:Lawn Balls: Pinki has beaten Pauline Blumsky 21-9 in Women's Singles Section D – Round 5
---
05:00 am: Good morning and welcome to our live coverage of CWG, Yogeshwar Singh's gymnastics event and Sathish Sivalingam's weightlifting event in underway.
---
6th April, 22:58 pm: India's Yogeshwar Singh and Ashish Kumar will be first in contention on day 3. They will be competing in finals of Gymnastics(Individual all round) from 4.30 am. India's big medal hope Sathish Sivalingam will also feature in men's 77kg weightlifting, which is expected to start at 5.12 am. Stay with us for all the updates. Read: Here's full schedule of Indian Athletes on Day 3 of Gold Coast CWG 2018