Mahendra Singh Dhoni was not in best of form in the 2011 world cup which added more pressure on the top order to perform. Luckily for India, the lower order was not much tested in whole of the tournament and India cruised past Australia in quarter finals to set up a clash with Pakistan in the semi-final, where the men in blue eased their way past to the finals.
India faced Sri Lanka in the world cup final in front of a full house in Wankhede stadium in Mumbai, where the Lankan Lions scored 274/6 after 50 overs courtesy of Mahela Jayawardene's brilliance of 103 runs.
India did not had a great start to the innings as Sachin Tendulkar and Virender Sehwag were dismissed cheaply. Virat Kohli and Gautam Gambhir added 83 runs for 4th wicket to give some sort of hope to the Indian team but then the wicket of Kohli brought back India in trouble.
Fans expected in-form Yuvraj Singh to arrive to the crease and change the complexion of the match but to everyone's surprise out of form MS Dhoni walked out to the crease and the rest is history.
The man from Ranchi certainly played the best innings of his life under pressure and the famous six over long on will always be in the memory of every Indian fan.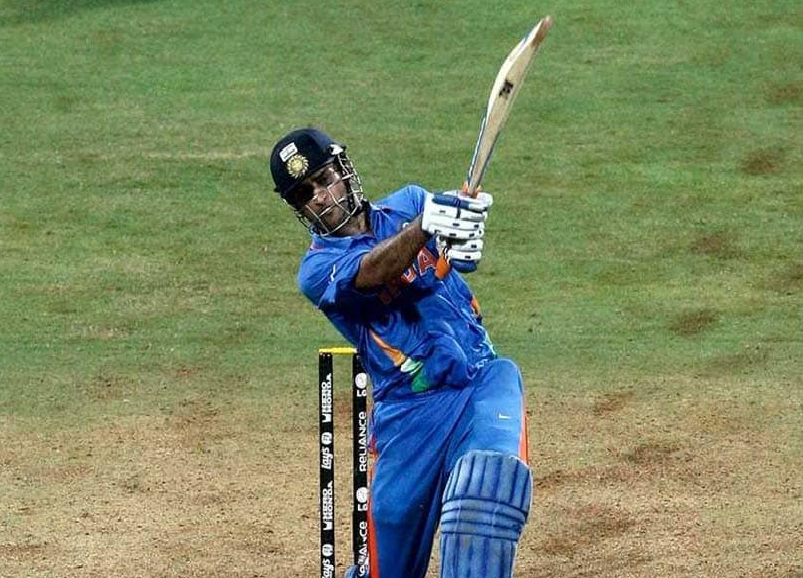 India went onto win the world cup, courtesy of MS Dhoni's masterful knock of  91 not out.
Dhoni reveals the reason of promoting himself in the batting order
After 7 years, Dhoni has finally opened about his batting position and why he promoted himself over Yuvraj Singh, who was the highest run scorer for India in the tournament.
"I knew most of the bowlers of Sri Lanka as they were part of the Chennai Super Kings earlier. I promoted myself because Muralitharan was bowling at that time. I have played him a lot in the CSK nets and I was confident that I will be able to score runs freely against him. That was one of the main reasons why I pushed myself up the order during the final," Dhoni said.
Dhoni also said that his successful tenure as a captain made the selectors believe that a keeper can also be a good captain.
"Before me, selectors were quite reluctant to make stumper as captain saying he will be burdened too much. But I changed their view with my successful tenure as the captain. Keeper is in the best position to help any captain analyse the match. He is very close to the action and can accordingly guide the team leader about many things. He is an asset for any captain," Dhoni added.