Haryana has produced some world class hockey players who have went on to represent the country at the highest level, one such player is Pardeep Mor, who hails from a small town of Narwana in Haryana, but his dreams are surely not small. Known for his dangerous cross in the "D", Mor was a member of Indian squad for Rio Olympics, where Sreejesh's men went on till the quarter final. He was also in the team that won silver in Champions trophy 2016. We got a chance to speak to this promising young defender, here are some excerpts from the conversation.
Q: In this cricket crazy nation, why you chosed to play hockey?
Pardeep: Hockey is the game of our country and when i used to see others play, i felt really good about it. I wanted to play the game and all of a sudden, one day i went on to the ground and started playing the sport.
Q: What you emphasis more on?
Pardeep: Hard work is the key
Q: What was your favourite moment playing for the national team
Pardeep: When our team won silver medal in the Champions Trophy held in England 2016.
Q: What role has Hockey India League played in your life? What importance it held in your career?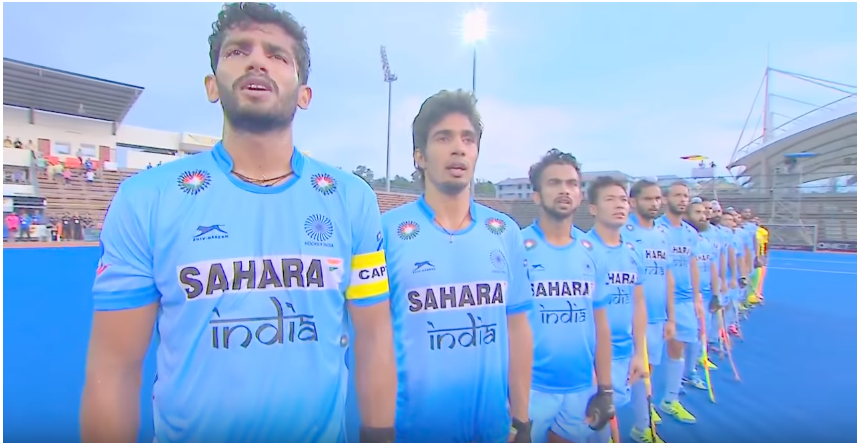 Pardeep: Hockey India League is a great platform for the junior player like me. We get to showcase our game which creates the chance to play for the national team. I wish HIL returns so that junior player like me can showcase our game and get back into the Indian team.
The 26-year-old expressed his pain for the HIL and said that Hockey India League should be contested for the betterment of Indian hockey.
The 2016 Asian Champions trophy triumphing team member also said that IOA and FIH president Narinder Batra has done so much for the rise of Indian hockey and it is because of him that India has done so well in the recent while.




Q: Harendra Singh became the coach of men's team recently. Do you think this is the right decision?
Pardeep: Yes, Harendra sir is a very good coach and because of his immense hard work, our junior team won the world cup in 2016. Our girls also performed exceptionally well in the recent times. I feel our men's team will also perform exceptionally well under his guidance.
Rapid Fire question with Pardeep Mor
Q: If you would not be a hockey player, what would you be?
Pardeep: I don't know about it now but maybe i would have studied.
Q: Which sport you like other than Hockey.
Pardeep: Football
Q: Your favourite movie
Pardeep: Roti, Kapda aur Makaan
Q: Favourite actor and actress
Pardeep Mor: Amir Khan and Madhuri Dixit



Q: Your favourite sportsperson
Pardeep: Gurbaj Singh
We hope Pardeep Mor get back into the Indian camp and soon get into the national team so that we can again see his lethal crosses that ignited the panic button amongst the opposition.