The love triangle between Lana, Bobby Lashley and Rusev has grabbed all the eyeballs in the recent while. While Rusev is presented as a baby face, Lana and Bobby Lashley are the heels in this segment. It is clearly understood that Rusev will get a push by this feud but it is still unclear if Lana and Rusev are still together.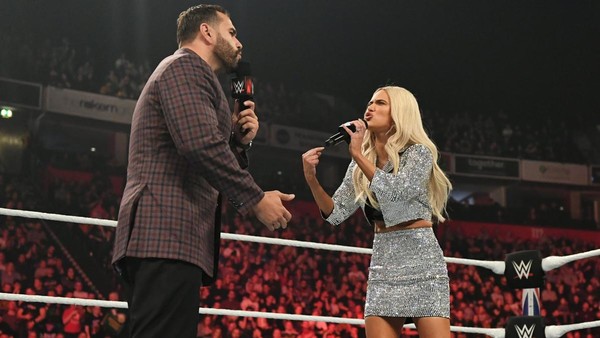 The biggest thing which concerns the WWE Universe is what effect will this scandalous storyline have in Rusev's life. The Bulgarian brute recently commented on the storyline and said that he is happy about the scandalous love triangle between him, Bobby Lashley and Lana.
"How can I not be happy? It's the hottest storyline in the whole WWE, it's been the hottest storyline for years. So of course, I'm happy with it," Rusev told Digitalspy.
He further said that the storyline is not affecting their real relationship as they are professional actors and it's just like stepping on any stage as an actor.
"Not many people are willing to do something like this, but we're professionals so, of course, we're used to it. (Being professional) is what any other actor does, you know, when you're going to step on stage or whatever. This is no different than that," Rusev added.