The world's most loved cricketer AB De Villiers has retired today and shocked the cricketing fans all over the world. Considering his top form in the present times, no one saw it coming. He announced his retirement from the Tux cricket club, a high-performance centre in Pretoria where 14 seasons ago he arrived as a nervous youngster and made his debut against England in 2004. The man has been a great servant of world cricket but apart from cricket there are still many facts that may be unknown to his fans. On that note, let's have a look at some of the most unknown facts about Mr. 360′ "AB De Villiers"
1. Full name
His full name is Abraham Benjamin de Villiers and is nicknamed "Abbas"
2. A professional singer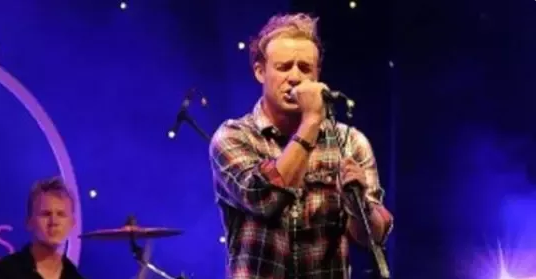 De Villiers is also a professional singer. He has his own band and has once collaborated with his friend and South African singer Ampie Du Preez for "Maak Jou Drome Waar" – a music album (Make your dreams come true). He has also sung at ICC awards.
3. Common Name in the family
His father's name is Dr.Abraham Benjamin DeVilliers. His name is Abraham Benjamin DeVilliers. His son's name is Abraham. They all share the same name.
4. Jersey connection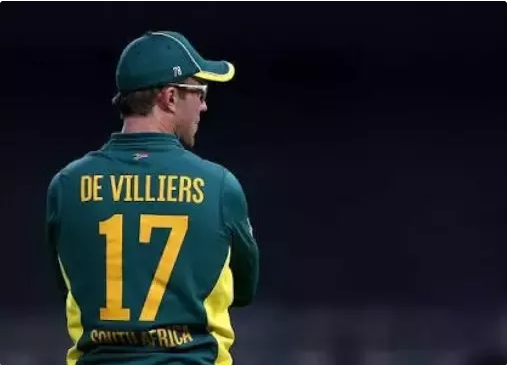 AB de Villiers was born on 17 February 1984. His jersey number is 17, which is also his lucky number.
5. Cricket was not his first love
In an interview with Cricinfo he revealed that he used to be a golf, tennis, and rugby enthusiast. By the time he was 16, cricket became his true love and rest is history. He was also the former champion of Under-19 national badminton Championship of South Africa. He was also a part of the Junior national Football squad for his country South Africa. Ab also captained the South Africa Junior Rugby side.
6. Bowling record
AB De has thrashed almost every bowling attack of the world but very few would have known that he has also picked 9 International wickets through right-arm medium-pace. He has picked 2 wickets in test matches and 7 wickets in ODIs.
7. Football Fan
AB De Villiers is a big fan of English Premier League club Manchester United.
8. Water Boy???
AB de Villiers' first job was carrying the drinks in the backyard for his brothers while they played cricket, when he was 4 years old. In return he got rewarded with the chance to bat.
9. Record holder in Athletics
Ab De Villiers has been the record time holder for 100m in Junior Athletics of South Africa.
10. Favourite sportsperson
AB de Villiers' favorite sportsmen are Tiger Woods and Roger Federer.
11. Best friend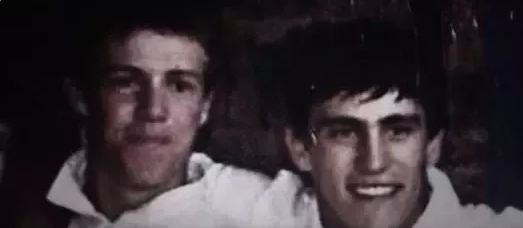 AB De Villiers revealed in a promotional event in India that Proteas skipper Faf Du Plessis and Indian captain Virat Kohli are his best friend.
12. A Big Foody
AB de Villiers is a big foodie and his favorite foods are Pasta and Seafood.