"Some shocking decisions and miraculous performance" this has been the story of former India captain MS Dhoni who added a new feather of success for Indian cricket ever since he took the reign of the team from 2007 World T20. His aggressive style of batting and consistent performance has helped India's cause from over a decade now. The Ranchi lad is one of the few batsman to average over 50, batting down the order.
The veteran of 350 ODIs last featured in the 2019 World Cup where India lost to New Zealand in the semi-final. He is expected to make a return in West Indies ODI series, which starts in December after Rishabh Pant is preferred as number one choice keeper in T20 format.
Dhoni has also became a demi-god for his fans like Sachin Tendulkar and is loved and hated equally in the country, but he will always be remembered as the greatest ever captain of the Indian team, who won all three ICC trophies.
Virat Kohli reveals the greatest thing about Dhoni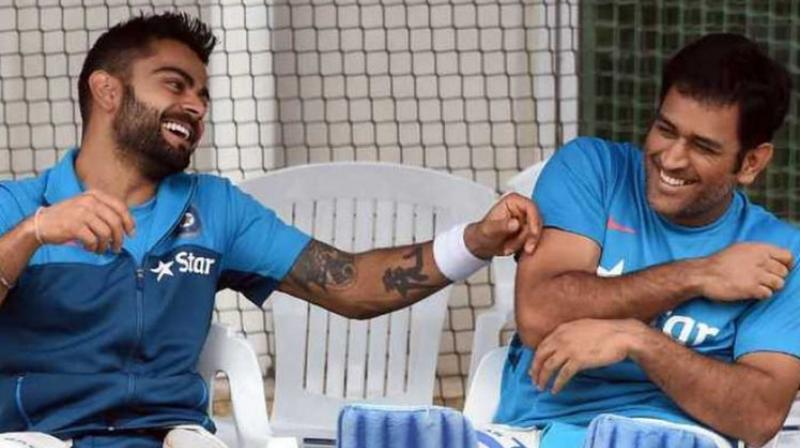 On the eve of the first T20 match against South Africa, Virat Kohli talked to the reporters in Dharamshala and he was found talking about Dhoni in the press conference. He said that the greatest thing about his predecessor is that he cares about Indian cricket. A report stated that Dhoni assured that he will retire when he will find that Rishabh Pant is mature enough to take the team forward.
"Experience is always going to matter whether you like it or not. Many players have proven in the past that age is just a number and even Dhoni has done that a lot in his career. One thing great about him is that he thinks for Indian cricket. When to stop playing cricket, is completely an individual decision. No one should give opinions regarding the matter," Kohli told reporters in Dharamshala.