"One not enough, five are needed!'. The conversation takes place between the Indian cricket team's head coach Ravi Shastri and fast bowler Mohammed Shami on the fifth and last day of the Visakhapatnam Test. As Shami's first spell ended after Temba Bavuma's dismissal, he runs towards the dressing room, seeing Shastri asking him to take an ice bath. Complete preparations had already been made for Shami.
A bucket filled with icy water for the ice bath, a T-shirt soaked in the same water. A better technique for refreshing players in the dressing rooms of almost every game of the world has not yet been developed. In such a situation, it is necessary to know what are these ice baths are and why it is so important for the players.
It is very common for professional athletes to have a bathtub full of ice in the training room. Many players sit for a while in the snowflake water after hard work on the field with the sultry heat. The assumption behind this is that after exercise, bathing in icy water gives the muscles a rest and the body soon gets ready for the work again. Muscle damage is less and also helps in muscle development.
Biochemicals present in muscles become imbalanced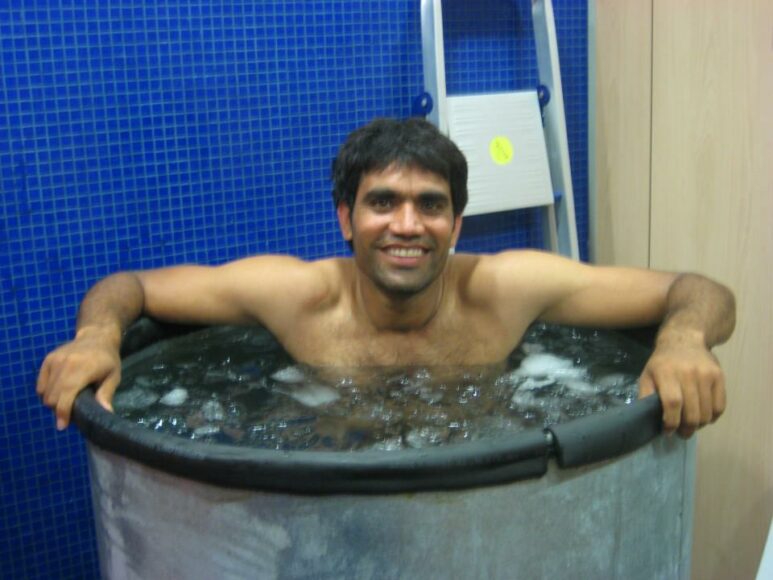 Researchers say that muscles are made of long fibers, which develop rapidly after exercise. However, the development of fiber is halted by icy water on the body immediately after a workout. Ice baths disturb the balance of biochemicals present in muscles. The amount of protein required for tissue growth decreases while the amount of protein responsible for their breakdown increases. This is why muscle fibers remain small.
Why do cricketers take ice baths?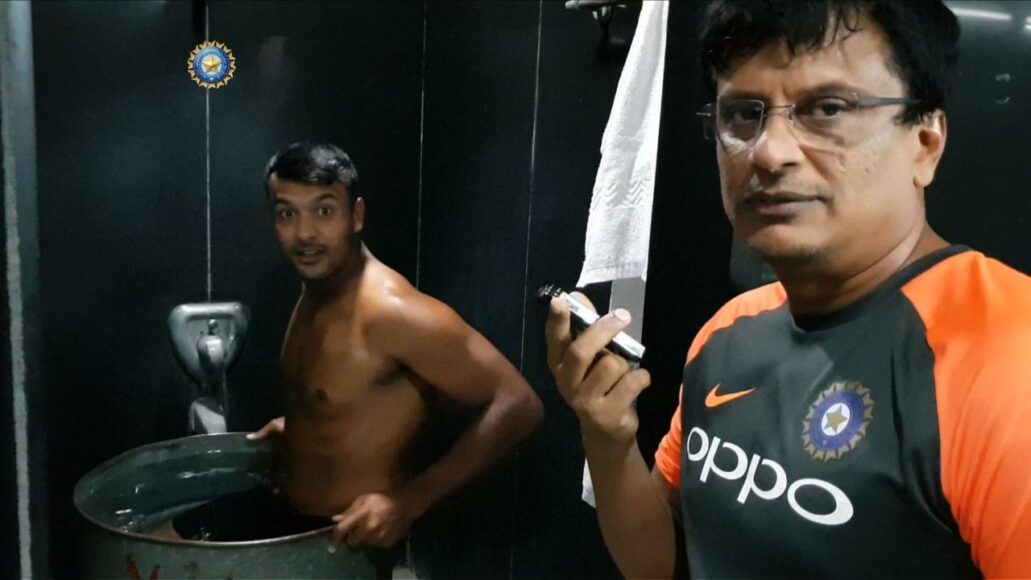 How much to keep the temperature of the ice bath also depends on the weather of the day. Players get 10 minutes of rest. On the fifth day in the Visakhapatnam Test against South Africa, the sky was pouring down heat.
According to the report of the Indian Express, Shami took an ice bath on the 5th day of Vizag test. Wearing a dry jersey on the chair soaked in icy water, he changed the socks and then refreshed again and returned to the ground for the action as he finished with a fifer in the second innings.