Former Hong Kong skipper Anshuman Rath has signed with Indian domestic giants Vidarbha and has rented a residence in the city of Nagpur. The 21-year-old has played 18 ODIs for Hong Kong and scored 824 runs at an impressive average of 51.5. He has also featured in 20 T20Is, scoring 321 runs.
His greatest innings in the 50 overs cricket may be against India while he was plying his trade for Hong Kong. Rath scored 73 runs and added 174 runs with opener Nizakat Khan to give a real scare to India in their opening encounter of Asia Cup 2018.
He will require one year for cooling period before he can be available for selection. Rath, who was born in Hong Kong and holds an Indian passport has allready started to play the club cricket in Nagpur.
Anushuman aiming to compete for Vidarbha from next season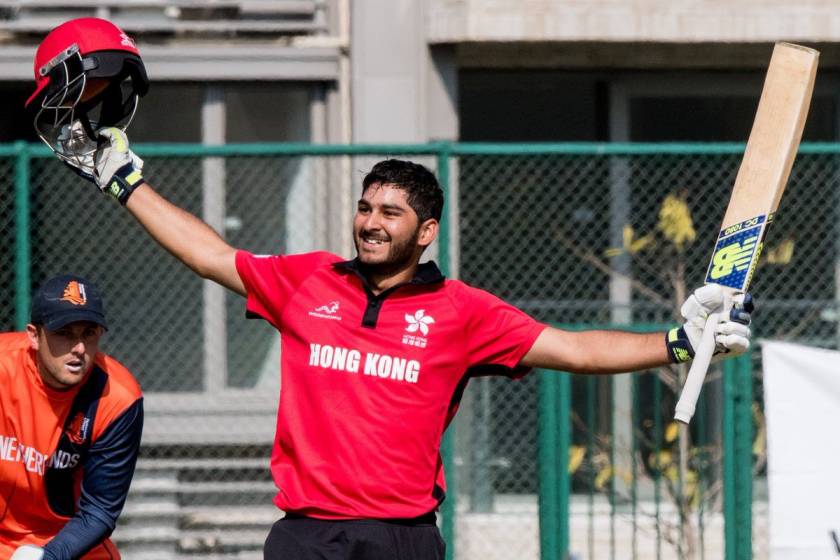 "I came in at No. 4 in my first match in India but unfortunately, we lost the game. I am based in Nagpur and I am currently a Vidarbha-registered player. I kickstarted all the paperwork in early October. It all happened in a flash. I wish to represent the state from the next season and as of now, I will be playing club cricket. The VCA got me registered as a local player," Rath told Sportstar.
To adapt to the Indian conditions, Rath was helped by Nagpur Cricket Academy. "Playing for Hong Kong and travelling to different places has helped me adjust to these wickets a little faster than what others would. The facilities have been great. The turf nets are good and the academy is pretty much open from dawn to dusk with an indoor wicket. I am still getting used to the wickets and I have definitely got the resources now," he added.
Rath further added that playing for Hong Kong had some demerits as he could not play for a English county despite getting a contract by English county Middlesex. He could not get a visa as it was only available for players who belonged to players from full member nations of the ICC.