The Hockey has mixed in the air of Bhubaneswar as the world sets itself for the Hockey world cup 2018. The stands will be full and cheered by the hockey lovers in Odisha, hoping that hosts India can do some wonders with the stick and bring the world cup home after 43 years.
The newly proposed format will give an equal chance to every participating team to clinch the shining trophy and take the laurels home.
The world cup will feature four pool with four participating team in each pool. The pool topper will directly qualify for the quarter finals while the 2nd and 3rd ranked teams will play cross over matches and the winner will qualify for the quarter-finals. The group comprises of two high ranked teams and two lower ranked teams. If a lower ranked team is at 3rd position, it will have a good chance of creating an upset and beating the 2nd ranked team of another group to qualify for the quarter finals.
Before the Kalinga stadium becomes the hunting ground for the teams, there will be a grand opening ceremony to kickstart the event. The local crowd especially the young fans are expected to turn in a huge number as Odisha government declared one day holiday for all the school and college going students. It will be the first time when a decision like this is taken for a sports event in India.
Star attraction in the opening ceremony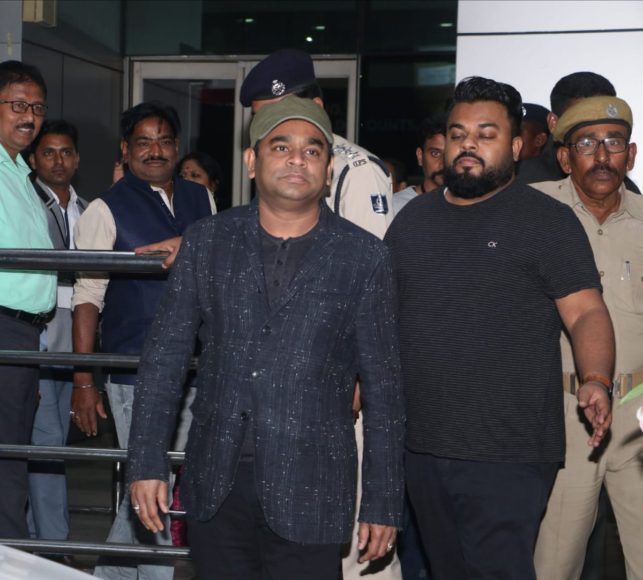 Bollywood stars like Shah Rukh Khan and Madhuri Dixit Nene will be performing live in the opening ceremony. To add a flavour of music in the air of Bhubaneswar, Oscar award winner singer and music director AR Rahman will also be at the venue to sing the official theme of the hockey world cup.
Odia stars like Sabyasachi Mishra and Archita Sahu will also be present at the venue to entertain the spectators.
Madhuri will be performing with 1,000 artistes in a dance drama called 'The Earth Song'. Shah Rukh Khan will land in the city on Tuesday and will immediately return after his performance.